05/12/2015
Family Bars: Optimal planogram
Improve the shopping experience (and boost sales!) with planograms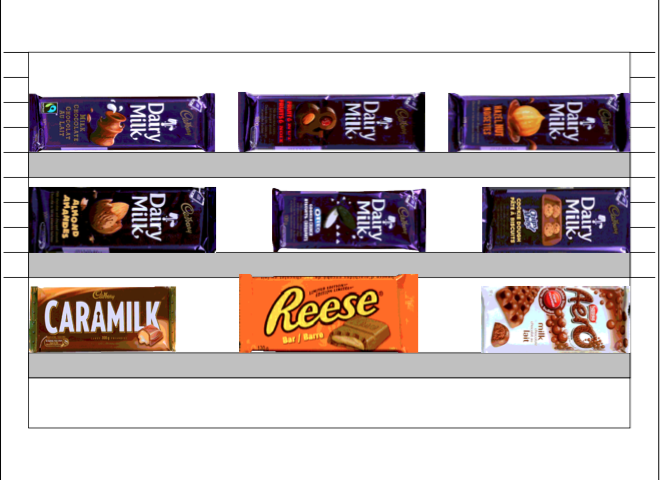 Optimum Chocolate Family Bars Planogram

(2 ft. 3 shelf)


How can you make the most of this display?

1. Know what's selling. Family bars grew 9.1% in the last year, so keeping an assortment of these bars at the front counter will encourage an incremental sale.

2. Go for the top. King and family bars should be kept on the top shelf to encourage trade-ups from singles.

3. Highlight new SKUs. Innovation has proven to be very successful within the family bar segment, so allow flex space to showcase these new offers.