Fire & Flower powers up for home delivery in the GTA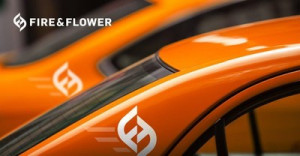 Fire & Flower Holdings is now offering home delivery in the greater Toronto area.

Fire & Flower, an independent adult-use cannabis retailer that owns (directly or indirectly) cannabis retail store licences in Alberta, Saskatchewan, Manitoba and Ontario and the Yukon.

Through its strategic investment with Alimentation Couche-Tard, the Canadian company has set its sights on the global expansion as new cannabis markets emerge.

In addition to the curbside pickup and home delivery offered in Ottawa and Kingston, the technology powering home delivery in Toronto is enabled through the Hifyre Digital Retail and Analytics Platform. Customers can order via www.fireandflower.com for free next day home delivery on orders over $50.00.

"Fire & Flower welcomes this opportunity to demonstrate how private cannabis retail can showcase fully-compliant best-in-class services such as e-commerce, home delivery and curbside pickup to our customers. It is essential that private retail is able to compete on a level playing field with government-run e-commerce and home delivery cannabis services," CEO Trevor Fencott said in a release. "Through the Hifyre Digital Retail and Analytics platform, we are well positioned should other methods of servicing customers open across Canadian provinces."

Under the current shutdown of non-essential businesses, cannabis retail stores are permitted to operate through online, curbside pickup and home delivery services for the duration of the emergency order on business closures in relation to COVID-19.