Gas retailers in Atlantic Canada forced to sell fuel at a loss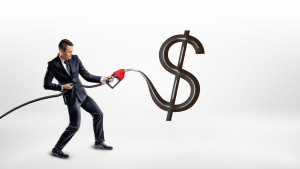 Retailers in Atlantic Canada are struggling under the one-two punch of reduced business due to COVID-19 and gas price regulations.

Retail gasoline pricing is the region is unique to the rest of the country, as gas prices are regulated.

"Regulation is supposed to reduce price volatility, but in March when the economic effects of the COVID-19 pandemic coupled with the dire effects of the global oil price war between Russia and Saudi Arabia, the result was a rapid decrease in the regulated selling price of motor fuel," the Convenience Industry Council of Canada said in a release. "As a result of steadily decreasing consumer demand, many retailers were carrying significant inventory. Each time the price of fuel was adjusted, the future for our retailers became yet more uncertain as the difference between the posted regulated price to consumers and the product cost to retailers continued to grow."

In essence, Atlantic gas retailers were burdened with inventory that they purchased at a price much higher than what they could sell it for.

It's estimated that Atlantic convenience gas stations are losing upwards of $14 and more on every fill up, or 20-25 cents per litre, until they could clear their inventory, according to CICC. "The total loss on fuel to each retailer in March was in the tens of thousands of dollars, on average. These are real losses because there is no pent up or deferred demand that can or will be made up down the road."

While area retailers are accustomed to ups and downs throughout the year due to supply and pricing, it typically evens out in the end. However, more recent losses are unprecedented and represent a huge financial burden.

"We know many convenience gas retailers may not be able to absorb that financial hit and without help there could be business closures," said CICC.

The industry association is working with CIPMA and the Atlantic Convenience Stores  Association to discuss the issue with provincial governments in the Atlantic region and come up with potential solutions that will help the nearly 2,500 convenience stores in the Atlantic region that sell gasoline.