Company sees no room for fossil fuels in cars and light trucks beyond 2035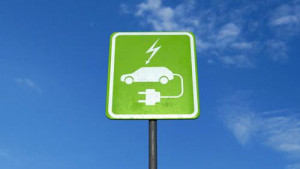 General Motors is the latest among major automakers to announce they will cease production of petroleum burning vehicles. The company told media last week that they expect its cars, light trucks and SUVs to be zero-emission by 2035.
Last year, GM sold 2.55 million vehicles in the U.S. Of those, only 20,000 were electric vehicles (EV). In November, GM reported it would increase its s
ales of alternative fuel vehicles
by investing $27 billion in electric and autonomous vehicles over the next five years.
Behind the move are public demand and government initiatives. For example, California Governor Gavin Newsom has said the state has plans to ban the sale of new gasoline-powered passenger cars and trucks starting in 2035. Several states, including Massachusetts, plan to follow suit. U.S. president Joe Biden has joined the chorus of voices calling for fossil fuel freedom when he announced the government would buy more than 650,000 alternative fuel vehicles for its ageing national fleet.
Here in Canada, provinces such as British Columbia and Quebec have large rebates to drive sales of alternative fuel vehicles and the federal government offers $5,000 for the purchase of EVs, hybrid cars and light trucks. In December, the Trudeau government pledged $437 million in future spending on electric vehicle charging infrastructure and zero-emission vehicle purchase incentives, building on the $480 million it has invested since 2016.
General Motors reports that market demands and government initiatives will see it allocate more than half of its capital spending and its product development team will be devoted to EV and electric-autonomous vehicle programs.