Growing up
An Elmsdale, NS c-gas and wash site expands in the name of top-notch service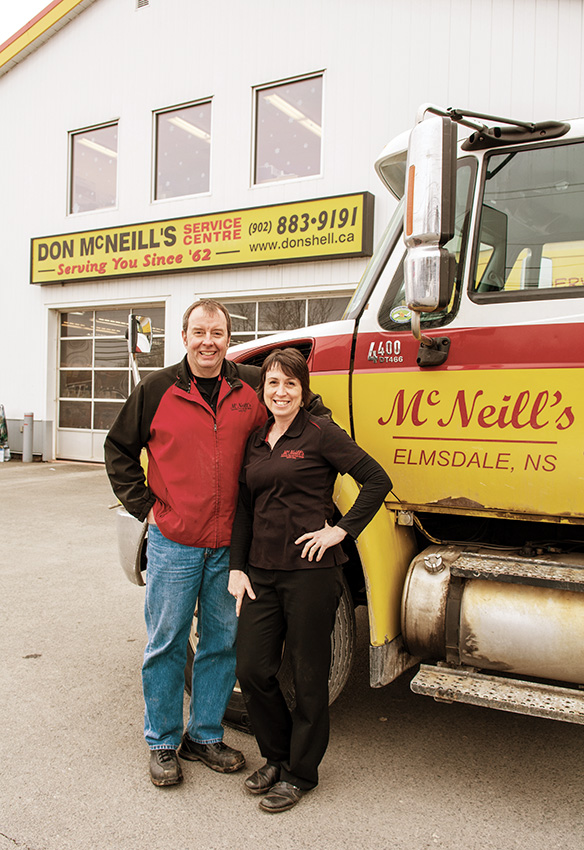 It's not often that a small 1960s gas station is turned into a state-of-the-art car wash, dog wash, service centre, 24-hour towing service and convenience store with quality coffee and sandwiches, all the while remaining independently owned and operated. But then again, nothing about McNeill's in Elmsdale, NS is typical.

Roy McNeill's parents opened their first gas station in 1962, employing two people and using a VW Beetle as a tow truck. Now, decades later, Roy and his wife Beth own and operate the award-winning site.

In 2004, after years of research and planning, the McNeills invested just under $2 million dollars to update the facility. The site grew from a three-bay repair and gas facility to a seven-bay repair facility offering Shell fuel, a state-of-the-art drive-through touchless car wash along with two new self-serve car wash bays, a self-service dog wash, a convenience store and three trucks offering 24-hour towing.

"We offer the same core businesses, but it just got more in depth and we pay more attention to detail. The community grew and we had to grow with the community, so the services we provided 50 years ago are still required today, just on different scale," says Beth McNeill.

An eye on the future

The new and improved site has been operating for about 10 years, but Beth recalls the difficult research process when choosing equipment. They attended car wash trade shows and spoke to experts to determine the right equipment for their site's needs.

"It was a long process to decide on the wash system. It's not something you decide on quickly or lightly," she says, adding that they chose the G5S manufactured by PDQ. "After a lot of research, we decided this was the best on the market at that time and it used the least amount of water. It wasn't the cheapest; in fact it was the most expensive."

It was also their experience at a car wash show that introduced them to the concept of dog washes. "Until then we didn't know they existed," says Beth. "We used Maritime Car Wash to install it and they maintain the wash for us. We have used them to service our car wash for over 40 years and have always had excellent service."

The dog wash, which was the first in Nova Scotia, is coin operated, and offers a rinse, oatmeal-based shampoo, flea and tick shampoo, and a dryer.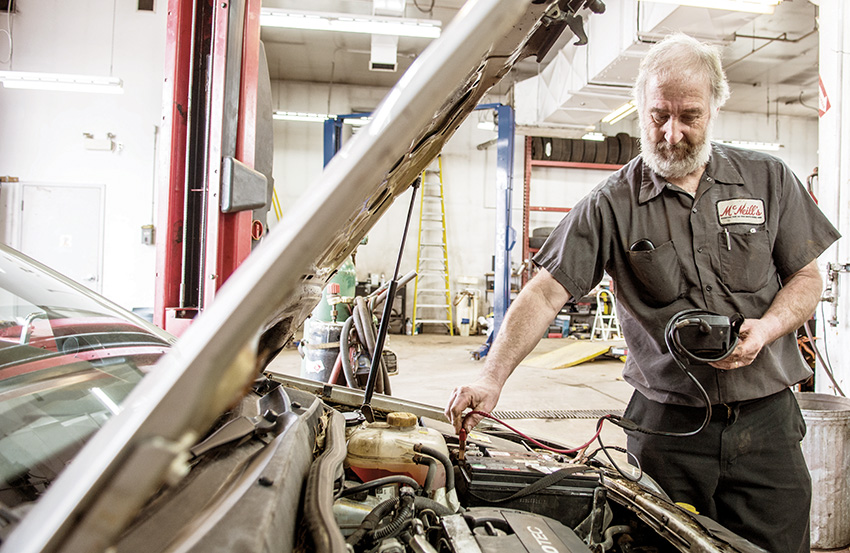 Stepping up your services

Fuel is the biggest traffic driver for McNeill's, and that boost in traffic means opportunities to build business elsewhere. That's why Beth and Roy knew they had to draw customers in store by creating an enticing convenience offering.

"Fuel creates the most traffic in our store and gives us the opportunity to cross merchandise with our products and other services," she says. The c-store provides customers with freshly baked muffins and other baked goods, fresh coffee, fresh sandwiches and submarines and, as Beth jokes, "the best breakfast sandwiches around, according to our customers!"

Enhancing the customer experience

At McNeill's the focus is on educating and engaging their employees, which turns into a top-notch experience for customers.

"We provide our staff with the opportunity to participate in training through the Department of Workplace Education, on topics such as communication, computer training and Excel," says Beth. Although she admits retaining employees isn't always easy, she says they do their best by offering fair pay, health benefits and a healthy work-life balance.

The towing portion of the business requires extra attention. "Our tow truck drivers are sent for training every year. That's something that sets us apart from other towing companies in the area," she explains, adding that, "Our tow truck drivers really know their stuff. They're Wreckmaster Certified. That keeps them safe and when they know what they are doing it means the customer is taken care of properly."

Building community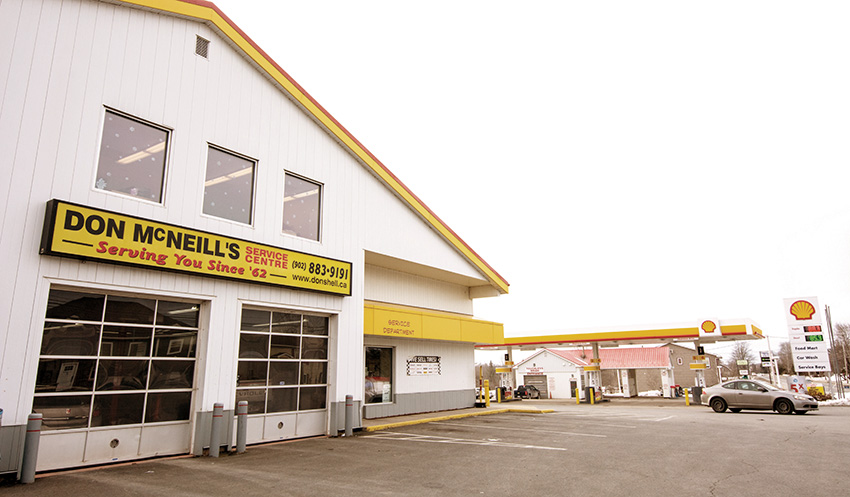 Even their website demonstrates attention to detail. Customers can learn about employees, find out about the company's history, and even book their car in for one of the many services they offer.

The website wasn't free, but it certainly was worth the investment with Big Bright Sun Communications. "We were very happy with them. We felt it was very important to have an up-to-date Internet and mobile presence. It's an investment that's necessary for today's clients."

But for those customers that aren't online? Well there's the 'Old-fashioned Facebook' as Beth calls it. "We have an outdoor sign where we provide information to the community about non-profit events, new businesses, when the flu clinic is on or when community events are happening. People have said if it isn't on the sign it isn't happening!"

For the McNeills, the focus is on the community's needs and offering the services they're looking for. "If we show pride in our business, even in the small details, it will pay off in the end."

Quick tips:



Stay involved in your community. "Be there to help out when you can. It doesn't have to be monetarily, just be a community member." – Beth McNeill


Your employees are your key to success. "When a customer brings something to your attention, whether it be a concern or a suggestion, you and your employees need to take it very seriously. Look at it from the customer's angle." – Beth McNeill


Keep your car wash CLEAN! "I cannot stress that enough. Regular maintenance sounds easy but if you don't do it you lose customers. A clean car wash will leave the customer feeling confident that their car is clean, while a dirty wash will leave the customer wondering if it worked." – Beth McNeill