How COVID-19 changed consumer digital behaviour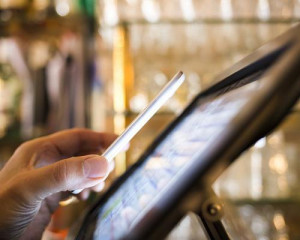 There's been many anecdotes about people cooking more, gardening more, online shopping more and adopting more pets in the last few months.

The Digital Life Index Report, a comprehensive new report by international digital advertising agency Publicis Sapient, provides an early quantified look at just how much the pandemic has changed consumer behaviours.

The report is based on a survey of 3,000 people from Canada, the U.S., the U.K., Australia and Singapore—approximately 7% of whom adopted a pandemic pet.

While much of our world including retail, grocery shopping and the consumer experience has become increasingly digital in recent years, some of those trends were accelerated by the pandemic.

"E-commerce, mobile and social have played a steady role in the shopping experience–both online and offline–for years," wrote the study authors. "But when a global pandemic disrupted the status quo, the relationship shoppers had with digital changed."

According to the researchers, nearly 75% of consumers have shopped online more during the pandemic than they did before, and 48% said they'd continue to shop online in the future.

In terms of grocery shopping, while less than half of respondents said they preferred grocery shopping online, there was a 57% increase in those who tried online grocery shopping for the first time during the pandemic.

The survey looked at the most popular categories for online shopping across a wide range of products including a number of different sub-categories that could be in a typical grocery basket.

For example, clothing and shoes were the most popular item for online shopping, with 59% saying they prefer to buy them online, followed by household supplies at 52%. Beauty and grooming products was next (tied with electronics) at 49%, followed by packaged snacks at 45%, beverages at 42% and pantry supplies at 40%.

Perishable or fresh foods was second last on the list with just 27% of respondents saying they prefer to buy them online.

However, in each of the grocery product categories, Canadian respondents showed noticeably less enthusiasm for online shopping compared to shoppers in the other markets (see chart below).


The most frequent concerns about online grocery shopping were about buying produce online, high delivery costs, limited availability of product and delivery slots, see the full list of concerns in chart.
The study also revealed that during the pandemic more people were willing to try new product and brand options. In other words, brand loyalty was eroded as more people shopped online during the pandemic. "[O]ur research finds that 55% of shoppers purchased from a new-to-them retailer and 74% purchased a product from a brand that they hadn't bought from previously."
Once again, clothing and shoes were the most likely product category where people tried a new brand (23%), followed by beauty and grooming (22%), packaged snacks (20%) and pantry supplies and beverages both at 18%.
Originally published at Canadian Grocer.