07/14/2020
How will c-store foodservice rebound post-pandemic? 
As the country gets back to business (and school), Jeff Dover, president of fsSTRATEGY, shares 8 best practices for welcoming back hungry customers



Foodservice is an increasingly important segment in convenience stores.  The impact of COVID-19 restrictions surrounding foodservice has been devastating for many foodservice operators.  As convenience store foodservice is almost exclusively eaten off-site, the impact on stores allowed to remain open has been relatively minimal.  However, foodservice at convenience stores must change to ensure continued success. 



Customer comfort



Most consumers are eager to return to their normal lifestyles as lockdown restrictions are eased and eating food away from home is no exception.  The key to success will be having sanitation and safety practices for guests and employees visibly in place for those less comfortable with convenience store foodservice.  Word of mouth of such practices will result in more people comfortable with using your foodservice offerings.  Being known as "doing things right post-COVID-19" will help.  

2. Masks

Staff preparing and serving food should wear masks. Masks reduce the spread of pathogens from the wearer to others. Instead of plain masks, customize masks that are appropriate for your store (logos, patterns, etc.).  Staff could wear a button with a picture of their faces to provide some personalization, as hiding faces behind masks is counter-intuitive to service culture. Masks with smiles also allow this key aspect of service. 

 3. Wash and sanitize hands 

Prior to serving any food, staff should wash and sanitize their hands (and do so visibly in front of the customer).  Even though we are recommending that staff sanitize hands prior to service, food should not be touched.  Serving utensils should always be used and sanitized regularly.  

 4. No self-service

Ensure that all food is served by an employee.  Other than packaged foods, customers should not be self-serving. Unfortunately, this includes self-service of beverages—to the extent coffee, fountain and frozen drinks are served, machines will have to be moved behind the counter, at least initially. Quick service restaurants are also adapting to this change.  Despite a pre-COVID-19 move away from single-use cups, refillable beverage programs should also be discontinued.  Restrictions on self-service beverages and food will likely be lifted over time.

 5. Reconfiguring the foodservice area

Foodservice spaces need to be reconfigured to ensure proper social distancing is possible.  If not already in place, floor markings for those waiting to order and pay for their food, as well as direction of travel floor indicators, are recommended.

 6. Condiment stations

Similar to beverage stations, condiment stations will be eliminated, at least in the short term.  Cream, sugar, etc. for coffee should be provided and stirred by an employee. Other condiments, such as, ketchup, mustard, relish and hot sauce should be kept in individual packaged servings and provided by the employee with the food.  Employees should wash and sanitize their hands prior to handling the condiments. 

Condiments are more expensive individually packaged than in bulk. Employees tend to over-provide condiments to customers.  I recommend having employees confirm the number of condiments needed with the customer. 

 7. Menu selection

For the most part, food sold at convenience stores should be hand held.  Most convenience stores do not have a dining area. Menus should focus on food that can be eaten on the go.

The menu should also consider food that holds well.  It is important that food is prepared in batches that are likely to be sold before the quality deteriorates.  While prepared-to-order food and self-selecting of ingredients is becoming increasingly popular in foodservice operations, it does not work in convenience stores where employees are not dedicated to foodservice and must also focus on cashier and stocking duties.  Items should be easy to serve quickly.  Speed of service is important.

 8. Quality control

As mentioned, foodservice at convenience stores should hold well and be easily and quickly served.  However, it is important that quality is not compromised.  Customers will not return if they are served food that has deteriorated in quality or is not served at the correct temperature.  To be successful, food should be prepared in batches based on expected demand.  Forecasting demand is key.  Over-producing food that has to be discarded (and food should be discarded when quality deteriorates) is costly.  Similarly, you don't want to lose sales if food is not ready when needed.

Food safety is also important.  Food should not be held in the "danger zone" of between 4.5 degrees and 60 degrees Celsius where bacteria grows at a rapid rate.  Temperatures of coolers and food in steam tables, etc. should be checked and logged regularly to ensure safety.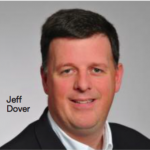 fsSTRATEGY is a consulting firm specializing in strategic advisory services for the hospitality industry, with an emphasis on food and beverage. Jeff Dover is based in Toronto and can be reached at 416-229-2290 ext. 2 or [email protected] 

This article originally appeared in the July/August issue of Convenience Store News Canada.