"I love my Airlift Doors!"
NEW to the XRS door this year is Airlift Doors vinyl weld machine that creates a continuous and seamless weld on all the door panels.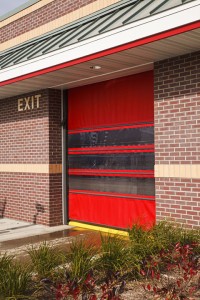 The XRS, Extreme Vinyl Roll Up Door, from Airlift Doors is a unique option for car wash bays. These style doors are rated for up to 80 cycles per hour so you can open and close after every car. All of the doors are constructed of only corrosion resistant materials so it can withstand the harshest environments. It also has a breakaway design with an automatic reset. Another key feature is the option for a pull cord emergency open that allows a customer to release the motor, in case of power failure, to open the door.

Some other features of the XRS vinyl door include:



Compete weather seal including the heavy duty top rubber seal and dual side vinyl seals.


Adjustable speeds for up to 34" per second.


Individually replaceable components.


Simple, low maintenance design.



Customer Review: "I love my Airlift doors."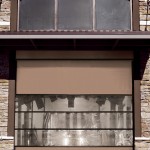 I have an extremely small bay, before I bought my Airlift doors I would be calling in the door repair company at least five times a year, either for frozen doors jumping from their tracks, or worse, customers hitting the doors.

Since I bought the airlift doors I never needed a service call. They have never frozen on me and if a customer hits them they just break away and then roll up into their track automatically.

In nine years not one service call, I have saved thousands of dollars! I would recommend these doors to anyone that wants to keep their money in their pockets and hates down time. I live in Hamilton, Ontario, Canada and in the winter we get really cold up here, but these doors can handle the cold and the moisture.

-Jim Soklaridis, 1GR8 Carwash

To learn more about Airlift Doors, call 888-368-4403 or visit www.airliftdoors.com