Industry reacts to cross-Canada contraband cigarette bust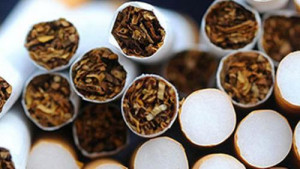 Following a major crime bust last week, 16 people are facing charges and millions on contraband cigarettes are off the streets.

According to the OPP, a two-year investigation, dubbed Project Cairnes, took place across Ontario, British Columbia and Quebec, and targeted the illegal manufacture and distribution of contraband tobacco, as well as cannabis and other drugs.

Among the items seized, were 11.5 million contraband cigarettes, with an Ontario street value of $942,000, as well as 1,714 pounds of cannabis, with an estimated street value of $2.5 million.

"The depth and scope of this investigation reveals just how extensive the problem of contraband tobacco and its links to organized crime is in Canada," Anne Kothawala, president of the Convenience Industry Council of Canada, said in a statement. "These groups are well-financed and organized, and their operations have major consequences on public health and safety as well as on small business convenience retailers."

The tax loss associated with the cigarettes seized throughout the investigation is estimated at $3.3 million.

"Particularly at a moment when governments are looking to finance COVID-19 response and recovery efforts, decision-makers should support even greater actions to break up contraband networks that consistently evade taxes," said Kothawala. "These are criminals who are flooding the legal market with cheap, unregulated cigarettes that have economic consequences for both law-abiding retailers like convenience stores as well as governments across the country."

She further noted that these illegal products are more easily obtained by youth, as organized criminals are not concerned about access to tobacco by minors.

According to The Toronto Star, "The project began as an investigation into a tobacco plant on Six Nations of the Grand River First Nation, near Brantford. The OPP said that operation was controlled by a GTA-based criminal organization and that no benefit or investment was provided for Six Nations."

The fight against contraband tobacco is ongoing. As the convenience store industry's number one dollar sales category, stopping contraband and the illegal sale of cigarettes is an important issue.

The Ontario Convenience Stores Association is asking independent, chain or franchise operators to participate in a related survey.

"If you are concerned about contraband and what it is doing to your revenue and traffic, then here is a great opportune to weigh in as a small business owner," says CEO Dave Bryans, adding he will be sharing the information with the Tobacco Project Team, which is making a report to the Minister of Finance in August. "The government wants to hear from the convenience sector themselves, small business owners and how it effects them."