INS Market ramps up expansion in Quebec
INS Market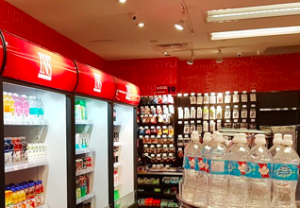 is expanding its convenience concept in Quebec.

Founded in 1994 as International News, the Canadian company has evolved into a convenience retailer, offering tobacco, newspapers, magazines, lottery, beverages, better-for-you snacks and confectionery.

In addition, INS offers books, transit tickets, souvenirs, health and beauty products, greeting cards, telephone cards, postal supplies, office supplies, flowers, mobile devices and accessories. Some stores also features a Western Union, ATM, postal outlet and dry cleaning depot.

With 200 stores in Canada and the United States, the company dubs itself as "the most modern instant gratification store in the market."

As the company expands, its mantra is simple: "We go where the customers go." This involves "aggressive expansion" across Quebec. INS stores (kiosks and inline spaces) can be found in high-traffic areas, such as busy urban streets, office buildings, public transit venues and shopping centres, as well as hospitals, colleges and universities.