Juul Labs piloting connected device in Canada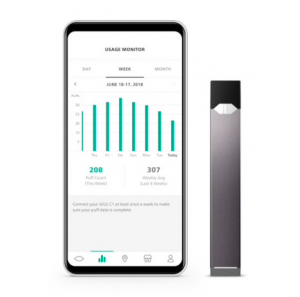 On the back of opening its first retail store last week, Juul Labs Canada is debuting its new Juul C1, the company's connected device, which includes features that allow users to monitor their nicotine usage, provide access restrictions to prevent unauthorized use and find their Juul device if it is lost.

"Our retail store will be a place where we can speak directly with adult smokers about our products, including our connected device, as they look to switch from combustible cigarettes to a less harmful alternative," said Michael Nederhoff, general manager, Juul Labs Canada, said in a release.

The new Juul C1 connected device can be paired via Bluetooth to a new mobile application. The app is being piloted in Canada to explore and refine its functionalities. The connected device is available on Juul.ca to Juul online account holders with Android smartphones and for sale at the new retail store.

The device, when paired with the app, will include a usage monitor that provides adult smokers with greater visibility into their usage, allowing them to monitor in real-time the number of puffs they take daily, weekly and monthly. The connected device will also provide access restrictions at the user level to prevent unauthorized use and provides adult smokers with the ability to find their Juul device if it is lost.

"As a company, we are always looking to build on our product portfolio to reach a broader range of smokers, while limiting appeal to youth," said Nederhoff. "We believe the connected device will provide current adult smokers with features they will find valuable. Based on feedback, we plan to refine and enhance the functionality of the app to further improve the user experience."

The pilot program will continue to run over the coming weeks. JUUL Labs Canada will evaluate feedback and determine whether to expand the device and app further in the country.