Make CleanTouch FX your competitive advantage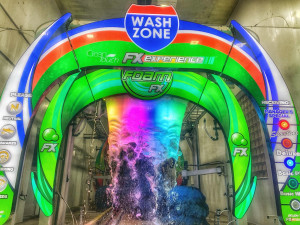 CleanTouch FX is a revolutionary car wash experience that combines our proven wash formulas with lighting and marketing support to turn an ordinary operation into a spectacular display of colour, sound, scent and motion.

See customer loyalty, ticket averages and profits increase when you add this show-stopping display to your wash site. Each step of the FX experience is designed to wow customers while providing an unparalleled clean to the vehicles. Take your car wash to the next level with CleanTouch FX!



[embed]https://www.youtube.com/watch?v=6-5x4CHZrFI%20%20[/embed]