Mercedes raises the bar with new Carwash mode feature
The new Mercedes-Benz GLS is positioned as the largest and most luxurious SUV from Mercedes-Benz, offering more across the board: more space, more comfort, more luxury. But, there's one new feature that really sets it apart: Carwash mode.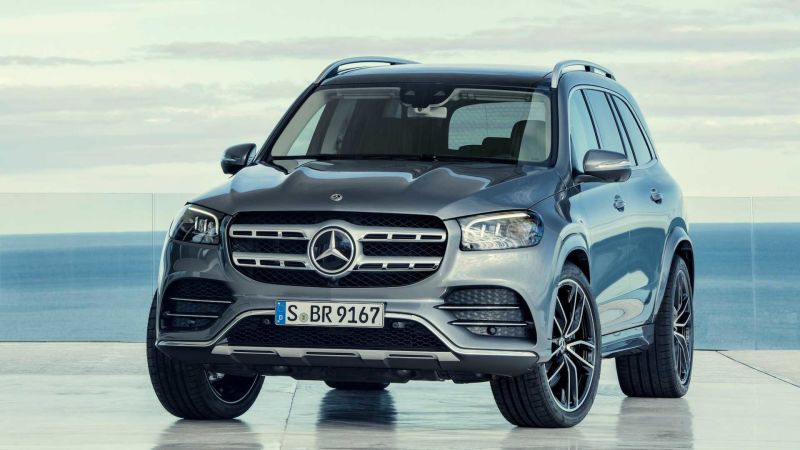 You can read more about its other impressive features here and these are some key comfort features at a glance:



Executive Rear Seat Package: Separate tablet for controlling all of the MBUX comfort and entertainment functions from the rear seats


Electrically adjustable seats throughout as standard, as is the Easy- Entry function, which makes it easier to get into and out of the third row seats


Simple folding-down of all rear seats at the push of a button


Choice of either three-seat rear bench seat or two luxury individual seats with armrests in the second row


Two fully fledged seats in the third row (for people up to 6.4 feet/1.94 meters tall)


Heated seats and separate USB charging ports for the third row


Five-zone automatic climate control available (standard on GLS 580)



The Carwash function is a new standard feature, which comes in handy, especially for a large vehicle like this. According to a release: "When this function is selected, the suspension moves to the highest position, which reduces the track widths due to the axle geometry. This makes it easier to drive into a carwash as well as remove any dirt remaining in the wheel arches from the last off-road trip."

The Carwash function also:



Folds in the exterior mirrors.


Closes the side windows and the sliding sunroof.


Suppresses the rain sensor information so that the windshield wipers remain switched off in the carwash.


Switches the climate control to air-recirculation mode and, after eight seconds, activates the 360° camera's front image to assist the driver when driving into the carwash


Deactivates these settings automatically when the driver drives out of the carwash and accelerates to a speed above 12 mph.



This feature is a gamechanger and could well set a standard for new autos: Imagine, no more driving through the carwash and realizing a window is open and the seat is soaked.  For carwash operators, it means happier customers.

"The new GLS is the S-Class of premium SUVs. It embodies luxury, confidence and intelligence like almost no other vehicle," states Ola Källenius, member of the Board of Management of Daimler AG responsible for corporate research and Mercedes-Benz Cars development. The new Mercedes-Benz GLS will go on sale by the end of the year.