Micro-markets, major potential
Burgeoning concept combines digital technologies with offline shopping experiences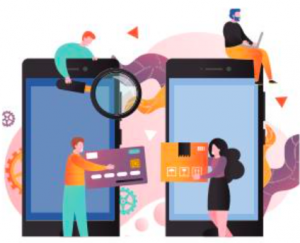 Looking at competitive dynamics within the food and beverage retailing marketplace, competition is steep.  As the lines of competitive differentiation continue to blur between channels, retailers look for ways to amplify consumers' experiences both in-store and online, while being mindful of contemporary values that are increasingly shaping individuals' food and beverage choices.

From the prioritization of fresh (e.g. increased vegetable consumption) to the demand for high quality less-processed solution-oriented options and to the quest for globally inspired cuisines, consumers are on a journey of discovery. It is both challenging and changing food retailing as we know it.

At the centre of this change is technology.

Just as retailers and restaurants have increasingly become tech companies with digitized shopping and daily delivery services, tech companies are also becoming food companies.

Nowhere is that concept more apparent that through the lens of the relatively new concept of micro-markets.

Micro-markets are a form of unattended retail outlets. Most often they are small square footage bricks and mortar stores or vending services that resemble a foodservice/grocery store hybrid model.  Due to their relatively small size, they can be strategically located in high-traffic areas, such as office building concourses, airports or university campuses. They typically do not have on-site personnel to manage or oversee operations and often include fully digitized electronic kiosks to promote easy and speedy customer checkout. 

While micro-markets may be viewed as handy grab-and-go concepts, their true value proposition lies in the opportunity to weave together digital technologies with offline shopping experiences, without the inconvenience of expending time and effort traversing store aisles seeking one- meal solutions or by waiting in line to pay.

It is vitally important for online retailers to gain a foothold in physical store retailing, given that the majority of food dollars, whether at retail or in foodservice, is still spent in bricks and mortar locations.

Ipsos' FSM (Foodservice Monitor) tracking study reports that micro-markets in Canada, while still dominated by vending machines, accounts for as much as 3% of foodservice traffic.  While micro-markets' share has increased in year-over-year tracking, dominated by growth in Ontario, this channel remains a relatively unknown player.  

However, at the heart of micro-market expansion in North America is Amazon Go, which is reportedly set to open 3,000 new locations by 2021.  The branding power and marketing clout of this behemoth could shine an entirely new light on this channel, particularly if Amazon includes highly urbanized Canadian locations in their expansion plans.

Current Canadian micro-market concepts most prominently include Longo's Pronto Eats, which is a strategically placed small-square footage cashless grocery experience in downtown Toronto, with more locations planned in coming years.  It would be hard to imagine that there are not a number of other retailers or tech companies eyeing this new concept, particularly given their reportedly high margin targets.

Beyond the opportunity for profiting from this concept is also the opportunity to connect younger consumers to a convenience-oriented fully digitized food shopping experience. 

With a focus on locally-sourced fresh produce, daily prepared ready-to-eat options and easy-prep solutions, such as meal kits, the technology enabling the micro-market concept provides the shopper a sense of control to hand-pick options that meet personal taste preferences, specific dietary needs and satisfy rising sustainability requirements.  It could also facilitate blockchain-like technology that allows shoppers to instantaneously evaluate the product route to market and determine whether it aligns with their sustainability values.  

Given the evolving edible ethics criteria increasingly shaping young consumers' decisions, food and beverage brands may have a unique opportunity to deliver messages of personal and social benefits in a less cluttered environment.

Ipsos' research reports that almost three-quarters (73%) of consumers between the ages of 18 and 34 agree that a product's environmental impact strongly or somewhat influences their decision to consume the product, with a similar proportion of them reporting that sustainable packaging plays an important role in their decision-making.

With a growing requirement for augmented experiences that mash digital technologies with in-store engagement, we need to closely monitor the emerging channel of micro-markets.

Kathy Perrotta is a vice-president with Ipsos Market Strategy and Understanding, working with the Food & Beverage Group Syndicated Services.  Data sources within this group include, Ipsos FIVE and Foodservice Monitor (FSM). Ipsos FIVE is an ongoing daily tracking of consumption behaviour, attitudes, situational dynamics, health statuses, preparation and shopping habits that influence item choice for more than 20,000 individuals annually across all dayparts, categories/brands and venues. Ipsos FSM is a daily tracking of purchases, habits and motivations at all foodservice segments and at branded operators among more than 36,000 individuals annually.