MONEXgroup TAP & Wash Solution
MONEXgroup's unattended payment solution is revolutionizing the car wash industry in Canada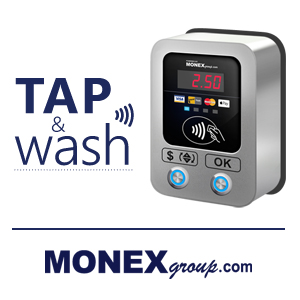 MONEXgroup's unattended payment solution is revolutionizing the car wash industry in Canada. With nearly 1,000 devices deployed nationwide thus far, car wash operators are enjoying higher sales, greater average spend, more return visits, lower costs through a reduction or elimination of coin (your choice), and improved customer satisfaction.
The solution accepts Visa, MasterCard, Interac, Apple Pay, Android Pay, and Google Pay.
Visit our Toronto CARWACS Booth #524, or contact us at [email protected] to learn more!
866.286.7787