OCSA: Ontario Bill 45 Updates
Are you up to date on flavour bans, e-cigarettes and vapour products in Ontario?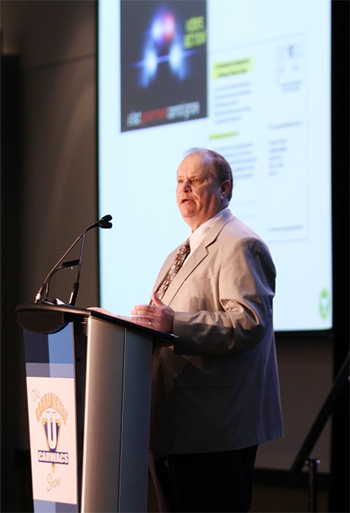 The OCSA has completed a meeting with the Ministry of Health and Wellness on Friday, December 4 to clarify areas of concern under Bill #45 that take effect on January 1, 2016 as well as e-cigarettes and vapour for our members as follows:
Flavour Bans
Effective January 1, 2016 all tobacco products with flavours will be banned with the exception of menthol, flavoured pipe tobaccos, clove cigarettes and certain flavoured cigars.
There will be 'no' extension on the sale of all banned products but the OCSA has asked the 36 Public Health Units to allow for these banned products to be bagged or boxed up (as of midnight December 31, 2016) for return to the distributor or manufacturer and stored in the back rooms until they are picked up within a reasonable time during the month of January.
Menthol is allowed to be sold until January 1, 2017 in all formats. For clarification purposes, flavours such as mint and wintergreen, etc. fall under the banned products list and are not considered a menthol product and therefore must be removed by year end.
I would encourage all c-stores to begin the review of products that must be removed from the shelves as of midnight December 31, 2015 and work with your local suppliers and local health unit on the handling and returns of these products.
E-cigarettes/Vapour products
These products do not fall under the Smoke Free Act in Ontario (but are part of Bill 45) and will be reviewed in the spring of 2016 where, at this time, regulations will be proposed with OCSA input into the process going forward. 
Here is clarification on a few points:
A) E-cigs/vapour may be displayed on the counter (or anywhere else) in c-stores. Public Health Units will not be advising or condoning retailers for selling these products.
B) E-cigs come in two (2) types of deliveries; non nicotine (flavours) and nicotine (progressive levels of) and are exempt from any flavour bans at this time. Keep in mind, E-cigs nicotine products have not been approved by Health Canada and may be deemed illegal should Health Canada visit your store.
C) The 36 Public Health Units and tobacco enforcement officers will not interfere with the sale of E-cigs or vapour products as they don't fall under the Ontario Smoke Free Act.
D) All stores must age test for the sale of both e-cigs and vapour as of January 1, 2016 with financial penalties for employees who don't age test. There will be no exception to non-nicotine vs. nicotine products when it comes to age testing.
E) From an ownership position, employees selling e-cigs in a mystery shop will be subject to a fine and the business may as well, but since these products are not under the Smoke Free Act there is no automatic prohibition attached to the charges.
Please feel free to contact the OCSA office at 905-845-9152 if you have any questions or concerns.