04/13/2020
Ontario delays new vaping regulations
Ontario's Ministry of Health is hitting pause on a series of new vaping regulations that were to come into effect on May 1.

The implementation of the new regulations, which have far-reaching effects on the convenience sector, will now be delayed until July 1, giving all parties time to make adjustments while also dealing with the business impacts of COVID-19.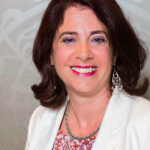 "We commend the Ontario government for listening to our concerns regarding the May 1st deadline to remove vaping products from our stores which was not feasible or in the public interest," says Anne Kothawala, president & CEO of the Convenience Industry Council of Canada. "Major inventory operations, like pulling vape products from our stores, require employees and third-party representatives to meet, travel and have contact with each other all which would have run contrary to guidelines requiring social distancing."

In a statement, Dianne Alexander, director Health Promotion and Prevention Policy and Programs Branch, Office of the Chief Medical Officer of Health, Public Health Ministry of Health, said: "The government understands that some of the proposed amendments would require certain businesses to remove inventory from their stores, which may involve contact with others. Providing more time to implement would allow owners and employees of affected businesses to practice physical distancing."

Among the regulatory amendments under the Smoke-Free Ontario Act, 2017, the following rules are considered a blow to the convenience industry:



Restricting the retail sale of flavoured vapour products to Specialty Vape Stores and Cannabis Retail Stores, except for menthol, mint and tobacco flavours.


Restricting the retail sale of high nicotine vapour products (>20mg/ml) to Specialty Vape Stores.



C-stores will have until July 1 to sell out or return to suppliers their existing inventory of higher nicotine and flavours that fall outside the new regulations.

While the industry welcomes the extension, they are critical of the province's overall decision, which puts more power in the hands of unregulated vape shops.

At the time of the announcement, Health Minister Christine Elliott unveiled a number of measures, which were presented as an effort to curb youth vaping.

"As we learned more about the alarming increase in youth vaping, one thing has become abundantly clear: we need to do more," Elliott said, citing recent studies suggesting use of vaping products among young people surged 74% in the past year. "Indeed, the early evidence is quite concerning."

However, industry associations are "disappointed" in the strategy, saying the efforts are misguided and do little to address the youth vaping crisis. The consensus is convenience stores, which already sell age-restricted products, such as tobacco, alcohol and lottery, are in an ideal position to sell vapes and accessories.

READ: Industry reacts to Ontario's proposed vaping regulations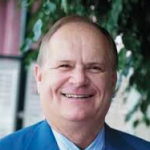 "The entire vape consultation has not been well thought out," says Ontario Convenience Stores Association CEO Dave Bryans. "Any person buying cigarettes must come into a convenience store and they would purchase their brands in different strengths like light, low tar etc. If they are thinking about moving to a safer alternative, like a vape product… then they should have the option to choose one of the three flavours in the strength of nicotine they are accustomed to. Failing this they will most likely continue to smoke and we don't see everyday tobacco customers sourcing out a vape shop. The vape shop consumer is a flavour addict using fruity flavours and can option for any strength they desire in tanks or specialty units. C-store customers want to have a pod in a easy-to-use format, not the complications of what a vape store offers."

The OCSA says it will continue pushing the government to allow for three strength levels of nicotine.

"There may be a marginal number of customers morphing to the vape shops, but I see more of a new black market of flavours from all over the world being available online to everyone," adds Bryans. "Today, and even with the present legislation, no one has considered the online sales issue, nor have there been any strict age testing requirements at the door to verify the purchaser being over 19."

While both the CICC and OCSA vow to continue discussions with the government, for the moment c-store operators should start planning around the July 1 deadline.

"Independents should start rationalizing slower moving brands and start educating their customers of the potential changes," says Bryans, who recommends operators work with suppliers to mitigate the change. "They also still have the option to call their MPP and speak out about this unfairness and potentially sending tobacco smokers to another unproven channel with no track record."

"At a more appropriate time, CICC will continue to express our concerns about the proposed vaping regulations which will fail to solve the problem of youth vaping," says Kothawala, "But right now, we will continue to focus on our vitally important role to ensure that Canadians are well supplied with their daily needs during this crisis."