Parkland teams up with Amazon Web Services to ramp up digital transformation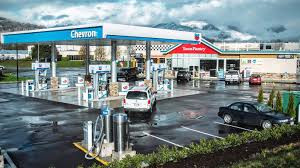 Parkland Corporation is collaborating with Amazon Web Services to use analytics in order to improve its logistics and enable frictionless commerce.

"We are excited to be teaming up with AWS to advance our strategic priorities and support our ambitious organic growth targets," Ian White, SVP strategic marketing and Innovation at Parkland, said in a release. "AWS is a renowned global technology leader who is laser-focused on customer experience and innovation."

The goal, adds White, is to uncover valuable insights into "customers' needs and preferences to provide enhanced services, products and personalized offers."

The company says it has been building its internal capabilities to leverage digital technology trends for some time and has identified several technologies and customer-centric opportunities that support organic growth. These include:



Loyalty program data optimization (including the Canadian JOURNIE rewards loyalty program) and personalized customer offers;


Real-time price optimization using enhanced data feeds and machine learning;


Progressing a vision for the convenience store of the future.



Next steps include "monitoring fuel inventories in real-time and optimizing routing and distribution, harnessing digital to help scale the business without adding significant cost and complexity, and improving the speed and efficiency of M&A integration."

White says that by embracing digital to focus on the customer experience, Parland aims to drive organic revenue growth and margin expansion. "Digital services are changing constantly and teaming up with AWS helps us channel those developments to elevate our customer focus and enhance our core competencies of retailing, customer loyalty, pricing, supply and distribution."