Produce driving profits a c-stores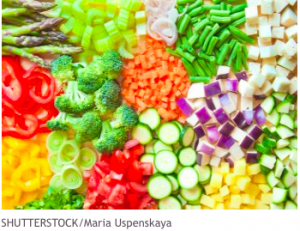 While convenience stores have been expanding their fresh produce for years now, new evidence from the U.S. reveals the trend isn't slowing down. In fact, c-stores are hungry for more.

The Produce News in the U.S. recently reported that convenience stores sold US$242 million worth or produce in the U.S. last year.

According to Jeff Lenard, vice-president of strategic industry initiatives for National Association of Convenience Stores (NACS), cut fruit sales increased 14% in the past year and now account for more than half of all fruit sales.

About 41% of NACS retail members stocked more fresh fruit and vegetables in the first half of 2018, and 24% stocked more cut fruits and vegetables.

Bananas are the most popular fresh fruit, accounting for $81 million of sales, with mixed fruit as the most popular cut fruit at $65 million.

Other popular items include grapes, watermelon, mangos and apples.

C-store sales represent a small fraction of the nearly $61 billion in produce sold at grocery, but it speaks to the continuing push from the sector to capture a piece of the ready-to-eat food market that has grown to meet evolving consumer tastes in recent years. (The most recent estimates for fresh fruit and vegetable sales in Canada for the first quarter of 2019 was C$4.48 billion.)

As CNBC recently reported, people are stocking their cupboards and fridges less and opting instead for the convenience of more prepared foods. "And the higher the income, the fewer grocery trips that consumer is likely to make. Millennials, for instance, would prefer to grab a premade salad after work than go home, make a meal, eat alone and clean up dishes."

Convenience stores are usually nearby, open later and offering better product than they did in the past.

Originally published at Canadian Grocer.