Quebec curfew impacts c-stores - here's what you need to know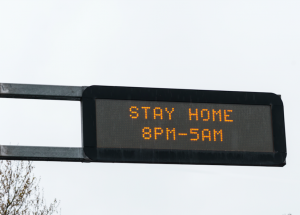 Quebec dépanneurs are feeling the repercussions of Quebec's curfew.

According to a CBC report, "owners say their most lucrative hours are about to be taken away, as most residents are required to be in their homes from 8 p.m. until 5 a.m. each night.

"The four hours until 11 p.m. have the highest turnover. Now, they are cutting it," says Michel Youssef, the owner of Dépanneur Beau Soir in St-Henri.

Until now, convenience stores across the country have been spared the tight restrictions imposed on other retailers. While c-stores have had to work hard to make their stores safe and limit the number of customers inside at one time, they were deemed an essential service in the early days of the pandemic.

In fact, c-stores were lauded for their role helping Canadians access the products and services they needed, especially when some of the larger grocery stores were plagued with line-ups and shortages on everything from baking supplies to cleaning products and, yes, toilet paper.

"I hope people will adapt to the changes and come a bit earlier to pick up their things, otherwise it'll result in a big drop in sales," Youssef told CBC.

With the curfew that come into play on Saturday January 9 and is expected to remain in place until February 8.

In a statement on it's website, the Convenience Industry Council of Canada outlined how the issues affects the industry:



c-store employees' shift must end at 7:30pm so that they are able to respect the curfew


the Quebec government will be providing a special pass for workers that need to travel to and  from their workplace past curfew; these passes should be available in the next few days


dépanneurs operating a gas station will be allowed to remain open beyond the curfew are to sell all products except alcoholic beverages past 8pm


c-stores will not be held responsible for policing clients who should not be out during curfew


store gas stations will not be permitted to deliver during curfew hours.



Quebec is the only province with a curfew in place at the moment, however, as numbers continued to spiral in Ontario, there was speculation one could be imposed in the province.

Last week, the Convenience Industry Council of Canada Convenience wrote to the Ford government asking the Ontario "to exempt gas stations and convenience stores from further restrictions, including a curfew, should one be considered." The organization points out that c-stores provide essential goods to frontline and shift workers 24 hrs/day.

On January 12, Ontario declared a State of Emergency and new measures, but stopped short of imposing a curfew. C-stores and gas stations would remain open as essential services.