Quebec government announces incentive for essential retail employees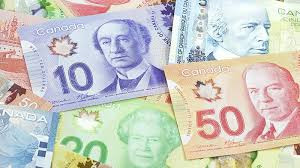 In an effort to encourage retail employees to continue working, Quebec is offering an incentive for those in essential services, such as convenience, gas and grocery, which amounts to $100 a week for full-time and part-time workers.

The benefit, which will be paid out retroactively from March 15 for a maximum of 16 weeks, applies only to workers receiving gross wages of $550 or less per week and earning an annual amount between $5,000 and $28,600 for 2020.

The $890-million incentive program targets about 600,000 low-income earners and is designed to ensure that they receive a wage that exceeds what the Canada Emergency Response Benefit (CERB) would provide.


Workers will receive the taxable incentive, which amounts to about $1,600 over four months, in addition to their wages.
"The health and safety of essential workers is our priority during this period of general mobilization," says Jean Boulet, minister of labour, employment and social solidarity. "We want them to be able to perform their duties with complete peace of mind and to receive the appropriate remuneration."
Workers can apply on the Revenue Québec website starting May 19th. Payments will be made via direct deposit or cheque starting May 27th.