10/10/2018
Quick bites: Breakfast
Get crackin' to egg-cite your breakfast-craving customers
 

By Darren Climans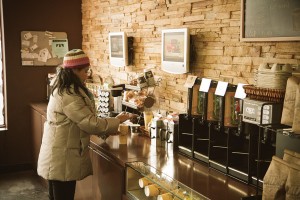 Everyone knows the old enigma "What came first, the chicken or the egg?". Turns out, it's not even close. The egg – in shape and function – has been around for roughly 150 million years, long before Colonel Harland Sanders started selling his special fried chicken to hungry travellers at his service station in Kentucky.

The outlook for egg consumption remains very sunny. Leave it to the statistical eggheads at the Federal Agriculture Department to translate the trend into numbers. Annual growth in Canadian egg consumption in 2017 compared to 2016 was up nearly 7% – the 11th consecutive year of growth in egg consumption.

On average, Canadians are eating three dozen more eggs each year compared to 2007. Over the last 20 years, per capita egg demand has risen by a third

One of the key drivers of this trend is underpinned in Canadian consumer eating patterns away from home.

Breakfast for dinner

At the beginning of 2017, McDonald's Canada followed the lead of its U.S. parent and started offering all-day-breakfast across the country. A&W moved to all-day-breakfast in virtual lock step, and began selling their breakfast sandwiches around the clock. Tim Hortons has come late to the party, but announced a new all-day breakfast experiment at a selected number of Hamilton and Brampton locations in the summer of 2018. If the test proves a winner, the company has declared it will consider a further rollout.

At McDonald's alone, the switch to all-day-breakfast caused McDonald's egg sales to rise 25% in 2017. In real terms, that translated into McDonald's selling 35 million more eggs in Canada last year than it did in 2016.

The upshot of this scramble of competition around breakfast meals? At last count, Canadians are currently consuming over 700 million breakfast sandwiches per year, with no end in sight.

Breakfast on the Go

According to the IPSOS Foodservice Monitor, current growth in the foodservice marketplace is, in large part, influenced by expansion in the quick-service segment (QSR). QSR has led the foodservice market in growth in the last two years.

For QSRs, it's all about the breakfast daypart. Between 2015 and 2017, spending on breakfast at quick-service restaurants increased over 9%, while similarly falling by more than 4% at full-service restaurants.

NPD panel data tracking consumer foodservice purchases confirms the trend, reflecting the reality that GenXers and Millennials are predisposed to opt for a convenient take-away breakfast over a solo bowl of cereal consumed in-home.

Of particular interest for convenience store operators is that, even when consumers choose foodservice, off-premise consumption is the option of choice. Foodservice Facts 2018 details that takeout meals are nearly 40% of all occasions. When it comes to breakfast, consumers are eating 70% of breakfast foodservice orders off-premise, and nearly eight in 10 foodservice snacks (morning/afternoon/evening) are enjoyed off-premise.

Give 'em what they want

For two-third of Canadians, "health" is a key attribute they look for in breakfast food choices. As the graphic indicates, seven of the top 10 breakfast attributes that make up the ideal Canadian breakfast are health-related, led by food items that are high in protein (50%), high in fibre (47%) and low in sugar (40%).

Flavour, however, remains the top driver, and likely trumps all other factors in consumer decision-making. For consumers looking for a balance of flavour and health, particularly cause-centric Millennials, operator point-of-purchase messaging on health characteristics is key.

Egg-based options can tick a lot of consumer boxes with respect to their preference for responsible, clean food – which is why chains like McDonald's, Starbucks, Burger King, and Tim Hortons are increasingly pledging that their eggs will be cage free or free range, antibiotics free, local/regionally sourced, etc.

Cara (parent of Harvey's, Swiss Chalet, Kelsey's, East Side Mario's, etc.), the largest foodservice operator in Canada, has committed to switch to cage-free eggs in its entire supply chain by 2020.

Join the party

C-stores in the U.S. are ahead of the curve when it comes to QSR breakfast sales. The offerings are vast – scrambled egg bowls, regional breakfast sandwiches, wraps and burritos, and more. C-Store chains like Wawa and Sheetz offer dozens of variations on their core breakfast sandwiches. Some like 7-Eleven and Sheetz offer breakfast sandwiches all day every day.

Recently, TheKitchn.com did a Breakfast Sandwich Taste Test, comparing seven brands and ranking them. The big dogs finished well up the track. The top choice overall was Wegmans. The number two was Wawa's Bacon, Egg, and Cheese on a Croissant – it was also the cheapest.

So, c-stores can reasonably compete for consumer breakfast dollars. Clearly, having a breakfast sandwich option incorporating eggs could be a golden choice. In foodservice, as in life, if you want to make an omelette, you gotta break some eggs.

Darren Climans is a foodservice insights professional with close to 20 years' experience partnering with broadline distributors, CPG suppliers, and foodservice operators. His practice is to understand issue-based decisions by taking a data-driven approach to strategic decision-making.