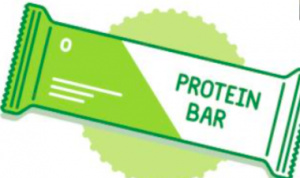 At the end of the 1960s, the top three brewers had a virtual monopoly and produced nearly 95% of the beer sold in Canada. There were more than 40 breweries in the whole country, mostly owned by the Big Three.

Market consolidation allowed the big brewers to profit by offering a limited number of generic and indistinct lagers under a small number of brands, including Labatt Blue, Molson Canadian, Molson Golden, Red Cap and Carling Black Label.

In the 1980s, large American brewers started investing in Canada with the intent of opening the market to their mega-brands. The 1990s brought the dawn of the microbrew movement, and the number of breweries doubled in short order. By 2019, there were more than 1,000 operational brewing facilities across the country.

The share shift has been even more dramatic. The two remaining international conglomerates in the Canadian market are down to less than 60% share and falling. Craft and premium import brews, in a stagnant category, now represent more than 40% share. According to LCBO reporting, craft beer sales grew by almost 18% in 2018.

Consumer evolution

How did the ground shift, and how did a dominant oligopoly fail to keep ownership of the market? Consumers responded to new producers offering:



Perceived premium quality




Clean labels highlighting best available ingredients




Large number of different styles and unconventional flavours




Innovative packaging






This is less a history lesson, and more a cautionary tale regarding the challenges of current consumer dynamics. The same key gaps that disrupted the beer market have the potential to impact the convenience channel.

According to Technomic's 2018 Canadian Healthy Eating Foodservice Consumer Trend Report:



56% of consumers express that they consider foods and/or beverages that have

clean label

claims as healthier and 22% are willing to pay slightly or significantly more for items that have clean label claims




27% of consumers are willing to pay slightly or significantly more for items that are

high in protein



33% of consumers report that they consider foods and/or beverages that are

gluten-free

as healthier






BTW, these sentiments skew decidedly towards millennials: 42% of younger consumers, ages 18-34, agree to this sentiment, versus 29% of older consumers (35+ years old).

Bar-ometer for change


In a March 2019 update, Rabobank's RaboResearch Food & Agribusiness indicated that, despite some pessimism, the food industry remains dynamic and innovative. Interestingly, Rabobank cited the size (US$152-billion), growth (+7% in 2018) and innovation in the organic/natural food market as the basis of their optimism.

Rabobank suggested (Exhibit 1) that "snack bars should become the barometer of the state of the industry and (are) an almost-perfect carrier and platform for today's (food) trends—'when the flow of new bar entrants comes to a halt, it will be time to turn the lights off' on large natural/organic food shows."

According to Euromonitor International, the Canadian retail energy bar market delivered +2.4% compound annual growth rate (GAGR) by volume, and +4.5% by dollar sales CAGR between 2013 and 2018. Euromonitor projects that the snack bar market (energy bars and cereal bars, but not including meal replacement/diet bars) segment in the U.S. will grow a further +2.4% CAGR, between 2018-2023, increasing to US$8-billion from $7-billion.

The bar market is both large and growing, and the fact that dollar sales are growing significantly faster than volume sales speaks to a consumer appetite for higher margin premium products.

Mainstream players are buying in. In the last half of 2019 alone, Hershey spent $500M to acquire health and wellness snack bar manufacturer One Brands and a minority investment in Irish protein snack bar manufacturer Fulfill. In 2017, Kellogg's spent US$600-million to acquire RXBar, a wildly successful "natural" bar brand that grew from nothing to US$130-million in revenue in five years.


Bars are compact, portable, largely shelf-stable, flexible, and suited for impulsive/planned/healthy/investigative/indulgent snackers (Exhibit 2). There's a bar for everyone, and bars have the power to draw consumers repeatedly back to your location. In short, they're worth their weight in gold for convenience operators.

Protein/energy is where it's at

At the moment, Convenience and Gas is underdeveloped as a channel where consumers purchase bars. Ipsos' FIVE consumer tracking service looks at the behaviour, attitudes and motivations of 20,000 Canadian consumers annually. This data confirms that the vast majority of bars are currently being sourced via grocery, Costco and mass merchandiser. Less than 2% of total bars are being purchased at C&G: The potential to tap into these purchases is worthy of your attention.

According to Kathy Perrotta, VP, Ipsos:



Eat rate growth in the bars category is being driven by protein/energy bars (+20% since 2017).




Protein/energy bars are as likely to be consumed away-from-home as at-home, with eat rates spiking both at work and on the go (Exhibit 3).




Protein/energy bars index significantly higher in terms of consumption at convenience and gas.




The invitation is there for convenience and gas to add better-for-you protein/energy bar offerings. Look to the data to determine your path to execution. Protein/energy bars have great potential to provide a boost to your sales performance. The key is to make sure that product offerings/mix reflect and anticipate consumer evolution.

Darren Climans is a foodservice insights professional with close to 20 years' experience partnering with broadline distributors, CPG suppliers, and foodservice operators. His practice is to understand issue-based decisions by taking a data-driven approach to strategic decision making.