Ready-to-eat foods attract a steady stream of customers to Dépanneur JLS Villeneuve de l'Ouest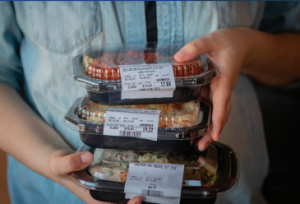 When opening Dépanneur JLS Villeneuve de l'Ouest in 2017, Lison Villeneuve was confident that the lasagna, spaghetti and other ready-to-eat meals she made at night in the kitchen of her family's new gas station/convenience store in Amqui, Que. would sell like hot cakes.

Three years later, however, even she is surprised by the strong and steady demand for those prepared foods from townspeople and passers-by in the forested rural hub in Eastern Quebec, 80 km north of the New Brunswick border, and the big bump that food-driven traffic brings to her c-store business.

"Our decision to put in a kitchen and eating area with a focus on ready-to-eat foods was a very good one," says Villeneuve, who co-owns the business with her sister, Suzanne, and their father, Jean-Marie.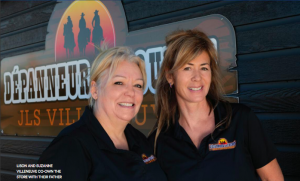 According to Villeneuve, one in every five customers who walks into Dépanneur JLS Villeneuve de l'Ouest purchases either store-made ready-to-eat foods or M&M Food Market Express items.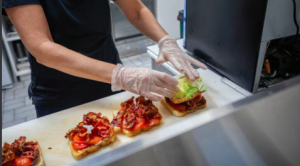 Many of those same people also pick up and/or use the many other products and services the store has to offer, including Shell-branded gas from six pumps, propane, craft beer, lottery tickets, hundreds of sundry items and even a registry for game animals during the hunting season.

"Our thinking when we planned the store was to offer as many things as possible in order to attract the greatest number of people," says Villeneuve. "But foodservice is so important I can't imagine what the business would be like without it."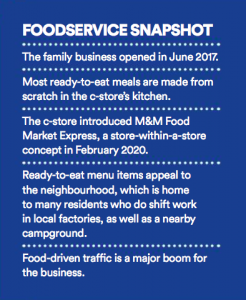 In addition to its vast offering, Villeneuve credits the store's location at the western edge of Amqui on Route 132 (the provincial highway that leads into and out of the Lower St. Lawrence region) for its rapid and ongoing success.  

As the only food store and gas station in the area, it serves a growing suburban neighbourhood, which is home to many residents who do shift work in local factories. It is also easily accessible for visiting tourists and free from the traffic that clogs downtown Amqui in the summer months.

"There's also a campground nearby and we have a huge yard, which makes it easy for truckers and people towing trailers to maneuver," adds Villeneuve.

Serendipity, together with her father's desire to own and operate a business with his two daughters, also played big roles in the selection of the store's prime location. Jean-Marie Villeneuve and his son, Guy, operate several businesses in the east-end of Amqui, including car and snowmobile dealerships and a garage, as well as a car wash and Dépanneur Chez Laurie, a c-store with a gas station that operates under the Shell banner. 

In 2015, Jean-Marie Villeneuve decided to relocate his Ford dealership to the town's undeveloped west side. In addition, he asked his daughters to partner with him to open a new store nearby. "Dad always dreamed about doing a project with his girls," says Villeneuve, who has also taught English as a second language in a local high school for more than 30 years. 

Having worked part-time at Chez Laurie since 2005 (and on the lookout for a new challenge) she agreed to the project. She also convinced her sister Suzanne, a teacher in Jasper, Alta., to join the business and help out whenever she is in town.

After a first site was refused over fears it was too close to the town's water supply (a process that involved public hearings and left bitter feelings) Dépanneur JLS Villeneuve de l'Ouest opened in June 2017.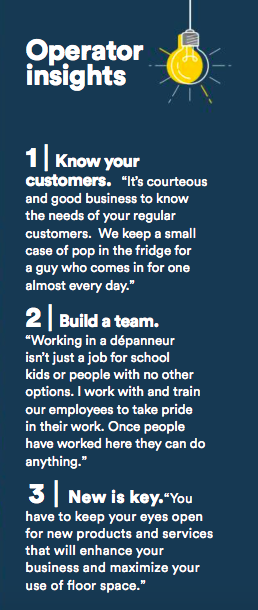 In addition to the c-store, gas, propane and game registry (which issued a whopping 1,300 tags in 2019), the business rented out part of its space, including a 35-chair seating area, to the operator of a short-lived fast-food restaurant outlet. Villeneuve is currently using the vacated space to promote a regional educational project to train chefs.

For Villeneuve, who lives close to the store and goes in most nights to prepare ready-to-eat foods (a task sister, Suzanne, takes on during the summer months) the new business has been both a challenge and a pleasure.  

"It's a lot of work that requires constant responsibility and sacrifices," she says. "And like with any business you have to watch costs, reduce waste and be there to train or help your employees." 

Though she carries the lion's share of the store workload, Villeneuve is helped and supported by her husband, René, and her dad, as well as her mother, who comes in most mornings to do deposits.

"What I love most is seeing and working with my family every day," says Villeneuve.  "For me that's priceless."