REESE Snacksters: Spread the news
6 things you should know about the new REESE Snacksters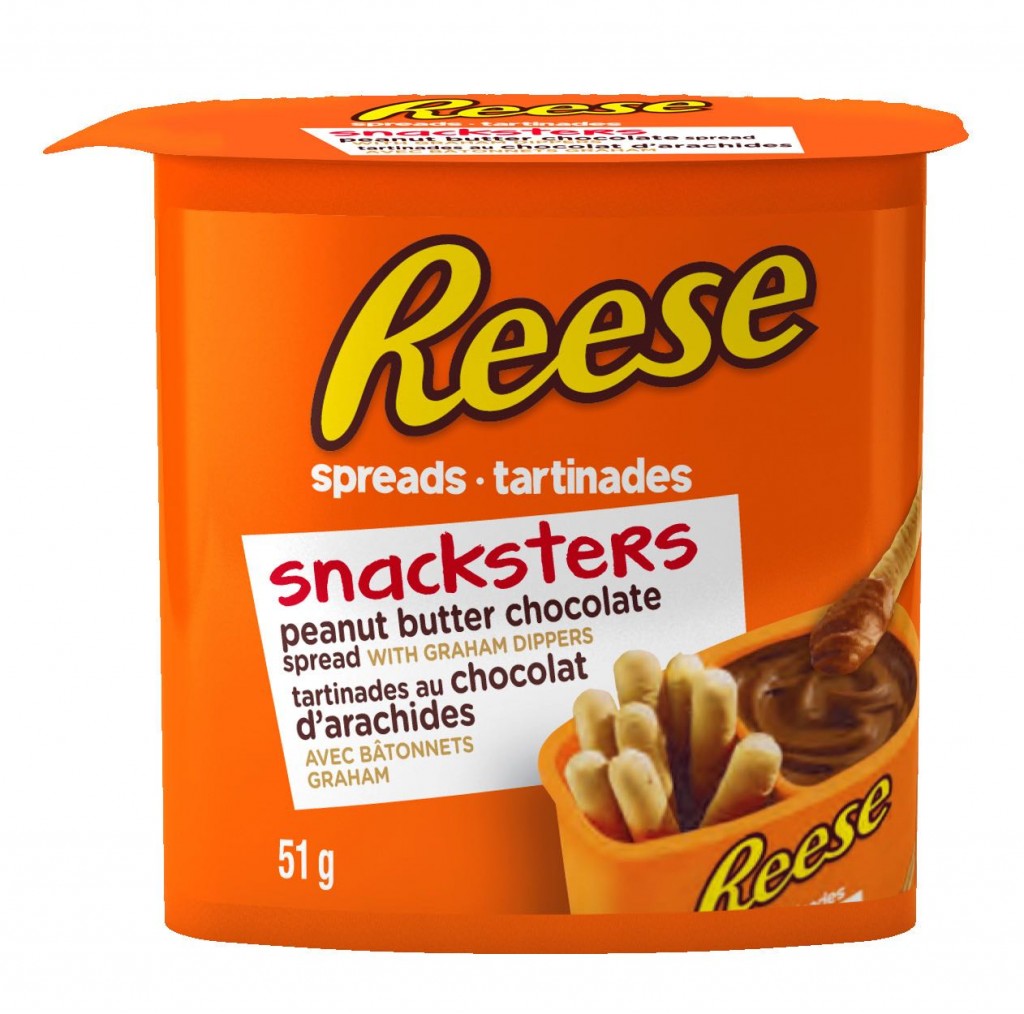 Innovation is what keeps the c-channel exciting for customers, and c-gas retailers have one important advantage: they can get products on their shelves faster than their big box competitors.

This April, get ready for REESE Snacksters, an on-the-go chocolate and peanut butter flavoured spread with graham dippers.

The spreads category is growing at a rate of +2.49% in Canada and represents $588.3 million1. Canadian consumers love REESE, making it the number one selling chocolate brand in the country2. Capture customers' interest with highly productive counter and floor displays showcasing this exciting and on-trend innovation.

For the biggest impact, place prepack displays in high-profile spots, such as along the path to purchase or near the front entrance. Additionally, countertop displays provide an opportunity for employees and customers to talk about innovation at the cash register. To ensure your displays don't go unnoticed, make use of additional POS materials, including danglers and shelf talkers.

6 things you should know about the REESE Snacksters launch:



REESE Snacksters launch in April: An on-the-go snack made up of REESE chocolate and peanut butter flavoured spread with graham dippers.


REESE is a powerful brand: REESE is Canada's number one selling chocolate brand2 so it's a great opportunity to harness brand recognition and loyalty.


There will be buzz: To successfully launch these products, there will be plenty of support, including TV, social media, digital media, PR and impactful displays

.



It's a proven success: Since launching Hershey Spreads and Snacksters in the US, Hershey has captured 12 share points in the chocolate spreads market.3


Snacking is in demand: 70% of North American respondents are seeking variety in their snacking repertoire4, demonstrating the need for new snacks available on the front end outside of the current confectionery set.


Merchandisers will help build an impactful in-store experience: Choose from a variety of merchandisers, including countertop and floor prepacks, clip strips, as well as impactful POS tools.





Recommendations only. All pricing, promotion, shelving and distribution decisions are at the sole discretion of the retailer. 

Sources:
1. Euromonitor, Canada, September 2014, Market Sizes
2. Nielsen, MarketTrack, National 5 Channels, Latest 52 weeks Ending PE May 3, 2014
3. U. S. Nielsen All Outlet Combined plus C-Store, YTD ending 12/27/2014
4. Snack Attack: What Consumers Are Reaching For Around The World. Nielsen. September 2014.