Register online for The Convenience U CARWACS Show!
The Convenience U CARWACS Show Toronto is just around the corner. Register online today and kick-start your business growth!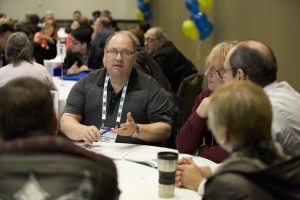 Gary Trembinski, owner of Metallo's Minimart, has made the 679-kilometre trip from Sault Ste. Marie to Toronto for The Convenience U CARWACS Show twice, and plans to make the trip again this year.

The show takes place March 18-19 at The International Centre in Toronto.

Here are Trembinski's top tips for fully embracing The Convenience U CARWACS Show:

1. Think ahead. If you're planning an upgrade or renovation anywhere down the line, the trade show floor is a great place to start your research.

2. Pick your focus. Determine the main aspect of your business you'd like to improve so you can seek those solutions first.

3. Share ideas. Plan to attend networking and roundtable sessions so you can chat with other operators and learn from one another.

4. Make the right choices. Find the educational sessions that will give your business the boost it needs, keeping in mind that anyone can benefit from brushing up on the fundamentals.

5. Pay attention. You'll be surrounded by suppliers, distributors, and other operators for two days, so take the opportunity to engage and learn what's happening in the industry.



CLICK HERE TO REGISTER ONLINE FOR THE CONVENIENCE U CARWACS SHOW TORONTO!