Research team to study impact of COVID-19 on retail food industry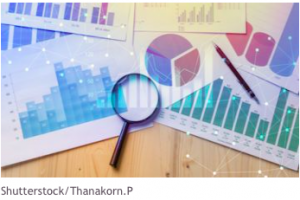 The University of Western Ontario's Human Environments Analysis Lab (HEAL) has launched a study of employees and owners/managers in the grocery and foodservice sectors to determine COVID-19's impact on their industry.

The new Food Retail Environment Study for Health and Economic Resiliency (FRESHER) study will explore the effects of COVID-19 on the retail food environment, with the study's principal investigator saying its findings will help policymakers assess the impact of financial support programs on business survival.

"This study is not just about the numbers. We are not coming up with a vaccine," says the University of Western Ontario's Dr. Jason Gilliland. "We are addressing the long-term health and economic impacts of the pandemic. We are looking to listen to the voices of those who have been on the frontlines and those managing to keep shelves stocked and stores open."

Gilliland says they also hope to hear from people who have lost their jobs and identify how multiple stakeholders including government, industry and community can work together to recover from the crisis.

In addition to tracking which businesses have remained open and how they have operated during the crisis, the study will delve into how COVID has impacted the financial circumstances, physical health and mental wellbeing of frontline employees.

Finally, interviews with employers will be used to determine the strategies that have contributed to business survival, as well as gather their perspective on the response to the crisis by all levels of government.

Grocery has been one of the few industry sectors that has performed well during the pandemic, with Q1 sales up a remarkable 22.1% in March over the same period last year, according to Toronto retail analyst Ed Strapagiel.

However, the Centre for Interpersonal Relationships says frontline workers are being negatively affected by a combination of factors—including possible direct interaction with COVID-19, isolation from family and friends, "chaotic" work environments and long hours and lack of equipment/resources.

The study questions were developed by a multidisciplinary team of researchers from Western, Ivey Business School, Brescia University College, Wilfred Laurier University, University of Waterloo and the University of Guelph possessing expertise across human geography, business, economics, labour, sociology, food and nutritional science.

HEAL is recruiting participants via social media and PR and is also working with organizations associated with the grocery and foodservice industry at the national, provincial and local levels. Limited funding means it is concentrating the bulk of its efforts in Ontario. Early responses have included a number of grocery store employees, says Gilliland.

Gilliland says findings from the "fast response survey" are expected to inform government policies and programs as well as business strategies that will help preserve the livelihood of employees and business owners, sustain food security, support economic recovery in the retail food sector and improve resiliency to future pandemics and emergencies.

Originally published at Canadian Grocer.