05/14/2020
Socially connected: Dépanneur R. Prud'homme
Located on the edge of Quebec's vast wilderness, Dépanneur R. Prud'homme combines a modern approach with small-town charm

How is it that a family-owned convenience store and gas station in a remote corner of Quebec has generated more than 40,000 followers on its Facebook page, making it by far the most popular dépanneur on social media in la belle province?

"I think it reflects the quality of our store and products and the way we treat our employees and customers," says Vicky Beauséjour, who helps run Dépanneur R. Prud'homme, a family business owned and operated by her parents, Éric Beauséjour and Nathalie Richard.



Located in the small town of Saint-Michel-des-Saints, a two-hour drive north of Montreal at the end of a provincial highway, the store, which operates under the Beau-soir banner, is the last place where cottage- and camping-bound tourists can buy food, gas and other c-store items before entering Quebec's vast wilderness.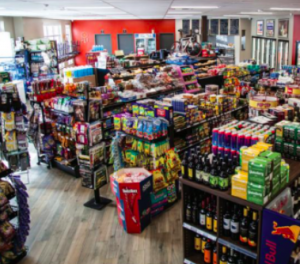 "Don't think that because we're in a remote community this is a sleepy, backwoods business," 25-year-old Vicky told Convenience Store News Canada during a recent phone interview.  "We have a modern, big-city store with friendly, small-town charm."

Built and opened in the fall of 2017 (next to the now-demolished, decades-old general store that the Beauséjours bought in 2012), the store features the same menu of homemade traditional and fast food items—everything from chicken pie and ragout to pizza and poutine, eaten on premise or takeout—that earned the original store local fame.

It also stocks a growing variety of specialty local food products, including craft beer, wine, dairy and charcuterie, as well as modern ready-to-eat and made-to-order items that span healthy snacks, breakfast sandwiches, daily lunch specials and meals.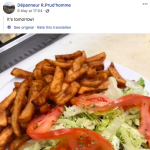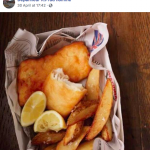 All are made fresh daily in the big kitchen, where most of the store's 15 full-time employees work under the supervision of Richard, a trained chef who also runs a local catering service. During the pandemic, the c-store used social media to keep customers in the loop about daily specials and encouraged people to preorder, while also offering delivery. 

The store's foodservice offering has expanded to include a well-stocked salad bar, which Vicky says was added at customers' bequest: "We're glad we did because it's very popular."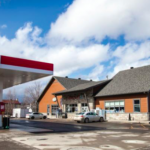 Another popular feature—one that has been a game changer for the family's business—is the Esso gas station.  "Adding gas was big because it made us a one-stop destination for both locals and tourists," says Vicky, a new mom who works throughout the store, often alongside her fiancé, Marc-André Soulière.  "Now people don't have to run around to different stores to find things. We've got it all here."

While it was her mom who showed her how to cook as a young child, Vicky credits her dad, Éric, a former candy salesman who always dreamed of being a c-store owner, for her entrepreneurial zeal. "My dad's like a big kid. He loves to be at the store meeting people and being involved in everything. I'm a lot like him."  

They use the store's Facebook page to actively promote the business and to post updates, like the closure of the store's dining area during the COVID-19 crisis and the expansion of home delivery service.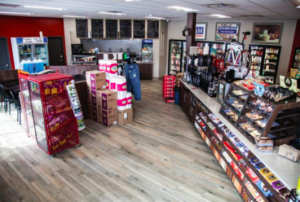 "We use social media a lot to announce our menus or promotions, like draws," says Vicky.  She credits those postings—including several of customers posing with a skid of Budweiser cases made to look like a single case costing nearly $4,000 (part of a promotion by Labatt)—for generating both buzz and likes online.  

"We work hard to provide people with the things they want and need," she adds. " I think people understand and appreciate that."