Start your engines: CCA AGM
Meeting to take place March 2 before The Convenience U CARWACS Show kicks off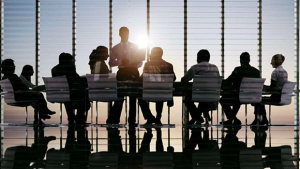 On Monday, March 2 Canada's carwash industry will gather to undertake a little business and have a lot of fun. Expect the unexpected at a night of networking with an evening of wild go-karting that follows the Canadian Carwash Association's (CCA) Annual General Meeting. Held at 401 Mini-Indy Go-Karts, 37 Stoffel Dr., Etobicoke, the event promises to be a great lead-in to the Toronto edition of The Convenience U CARWACS Show, March 3 - 4, 2020 at Toronto Congress Centre.
"With a lot of our members coming to CARWACS from outside the GTA, we saw this as a great opportunity to blend an evening of fun networking alongside Association business," says Martha Feenstra, event coordinator, CCA. The AGM will be held 5:30 to 6:00 p.m in a meeting room at the go-kart facility, located just a few blocks from The Convenience U CARWACS Show host hotels. Registration and attendance to the AGM are open to all CCA members. The AGM promises to be a quick and efficient half-hour with a brief presentation that includes the election of incoming board members and the President's Report.
Open to all, the cost for the social component of the evening is only $80.00 for members of the CCA and $90.00 for non-members. According to Feenstra, the night will start with the race flag dropping around 6:00 p.m. She invites the industry to gather for a beverage or two and watch friends and colleagues discover their inner Andretti as they compete on the course's chicanes and curves. Who will be crowned champion? Who will earn this year's bragging rights?
 Next up is dinner. Expect nothing but great flavour as BBQ chefs take to their grills and serve up a menu of steaks and salads. Here, attendees can kick back and relax while they discuss the ins and outs of the challenging 401 Mini-Indi Go Karts track and consider aspects of the AGM as well as make plans for the next day's Convenience U CARWACS Show. Dinner is expected to finish around 9:00 p.m. at which time guests will head back to hotels adjacent to the Toronto Congress Centre.
Plan to attend this premier networking event that is an ideal opportunity to start your trade show engines. Meet the industry. Discuss the trade. Make memories.