Strategies for building loyalty in a post COVID-19 world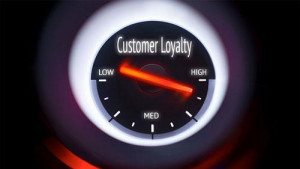 The novel coronavirus (COVID-19) has had a dramatic impact on how consumers shop. In Canada, we saw attitudes and shopping preferences change in a way that will impact the consumer, retail and fast moving consumer goods (FMCG) landscape even after the threat of the virus dissipates and we are living in the new normal.

Let's take a look at what's been happening over the last several weeks in Canada. The week of March 21, 2020, was record-setting, with almost $3 billion in retail sales; this translates to an increase of +54% versus the previous year or an additional $1 billion in sales.

Fast-forward a couple of weeks to April 4, 2020 and year-to-date sales increased $3.1 billion, which is 27% higher than all of FMCG sales in 2019. Even though March was record-breaking for FMCG sales, April continued to post higher-than-average dollar growth, but the degree of increases slowed.

As patterns begin to emerge as the crisis continues to unfold, it will be imperative for companies in Canada to look beyond our own border to other countries. Our global counterparts in countries in Asia and Europe that are further along in the pandemic and closer to recovery can provide valuable learnings for Canadian retailers and manufacturers on how to succeed and plan for the future. Here are some things to consider:

EMPHASIZE QUALITY AND EFFICACY
Throughout the recovery phase of the COVID-19 crisis, consumers will be seeking greater assurance that the products they plan to buy are free of risk and of the highest quality when it comes to safety standards and efficacy, particularly with respect to cleaning products, antiseptics and food items. In the short term, this intensified demand from consumers will require manufacturers, retailers and other related industry players to communicate clearly why their products and supply chains should be trusted. In the longer term, and dependent on the eventual scale and impact that COVID-19 has on consumer markets, it may speed up a re-think on how shoppers evaluate purchases and the benefits that they identify as the key factors to consider.

BE TRANSPARENT ABOUT LOCAL ORIGINS
More than ever, shoppers want to understand the supply chain, with complete transparency from farm to factory to distribution, and they want details of the measures being taken to assure their safety. Promoting a product's local origins could help manufacturers and retailers assuage some consumer concerns. A Nielsen survey on disloyalty conducted last year found that global consumers report being heavily swayed by origin: 11% of global consumers said they only bought products manufactured in their country, while an additional 54% "mostly" bought local products. Manufacturers need to be transparent and reinforce their quality measures and protocols.

LEVERAGE TECHNOLOGY
With millions of people working from home and digital connectivity taking even more of a hold on everyday habits, consumers will have greater motivations and fewer perceived barriers to more actively seek technology-enabled solutions to assist in their everyday tasks, including shopping. Companies that can leverage technologies—by meeting changing consumer demands online, enabling seamless interactions through direct-to-consumer offerings and enhancing consumer experience with augmented and virtual realities— have the opportunity to earn consumer loyalty well after consumers' concerns subside. So, how does your brand play a role in helping consumers live a little bit easier at home? Retailers and manufacturers that can help solve the challenges consumers are faced with in their homes, such as cleaning, personal care and mental health tips will go a long way in building consumer loyalty.

Carman Allison is vice-president of consumer insights at Nielsen in Toronto. This article appeared in Canadian Grocer's May 2020 issue.