Take a bite!
Get ready for the launch of new Airheads Bites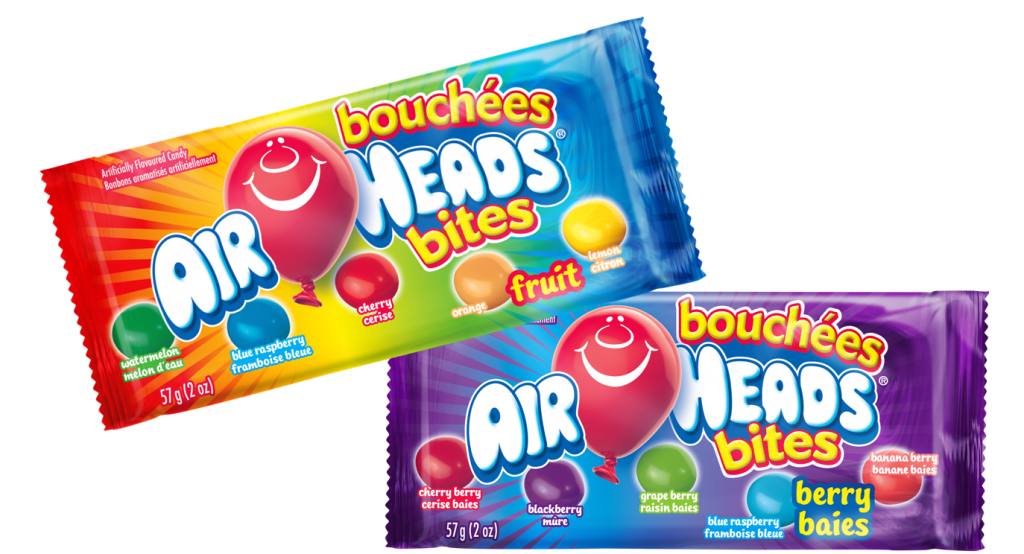 Airheads is a known brand in the c-gas industry, and come April, there'll be a bite-sized way for your customers to enjoy this popular treat. New Airheads Bites will add variety to your candy offering, and since it's an established brand, customers will want to give it a try.

In fact, Airheads has experienced growth at a higher rate than the category for the last three years:



2012: Airheads +20% vs. candy category +2%


2013: Airheads +14% vs. candy category +3%


2014: Airheads +7% vs. candy category +3%1



Be sure to place Airheads Bites alongside the original Airheads so customers can see the brand extension, and use POS materials to ensure they get noticed. A countertop display will keep this innovation top of mind, too.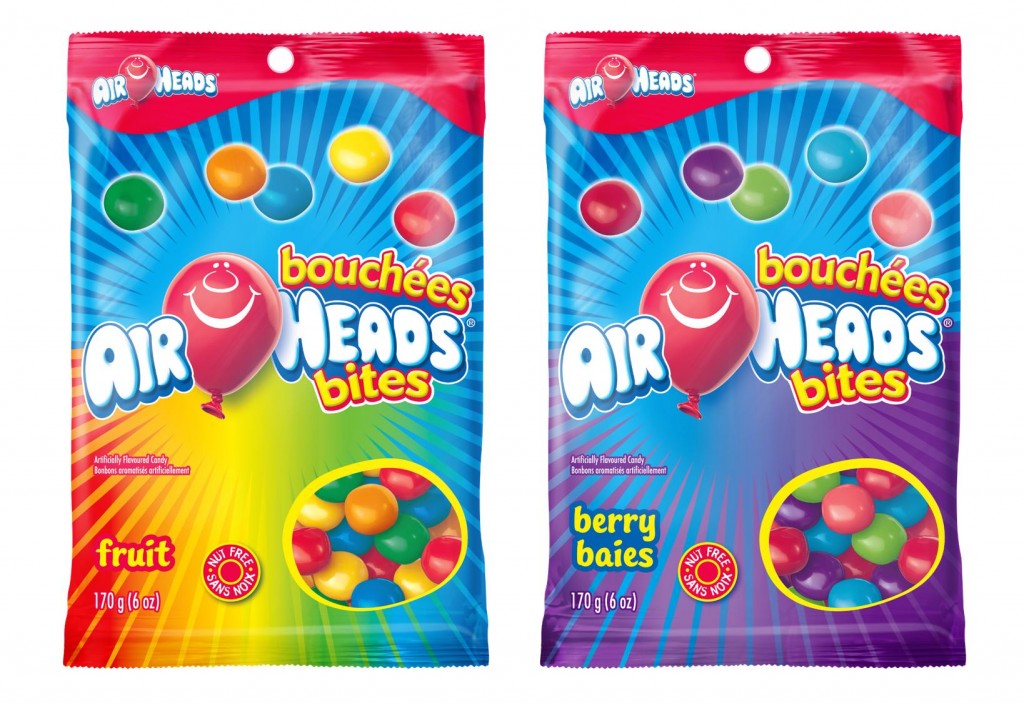 5 things you need to know to make the most of the new Airheads Bites launch:



They'll be available as early as April. Customers can buy them this spring, but the national introduction campaign will begin in September 2015, and continue through 2016. Social media, live events, and TV promotion will support this launch throughout 2016.


Two flavours will appeal to customers. Consumers can choose from Fruit (cherry, watermelon, orange, blue raspberry, and lemon) or Berry (cherry berry, blackberry, grape berry, blue raspberry, and banana berry).


Customers will likely buy again. More than half (52%) of those who tried Airhead Bites in the US have made a repeat purchase2.


There will be two sizes. Airheads Bites can be purchased in 57-gram bags or 170-gram bags, so consumers will have a choice between immediate and future consumption formats.


They'll appeal to an older demographic. The original Airheads bar appeals to children age six to twelve, whereas this new format will appeal to a wider age range (12-24), including more of your adult customers.





Sources



Nielsen MarketTrack, Candy all market 52 weeks ending Dec 2012, Dec 2013 and Sep 2014


IRI Consumer Panel Data, Total US - All Outlets, based on 52 weeks of data ending July 6, 2014