Three signs it's time to renovate your gas bar, c-store or car wash
With any renovation project, it's natural to look for excuses and put it off to the last possible moment. Here are three signs that it's time.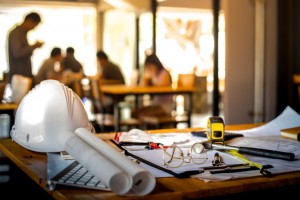 Wear and tear is a fact of life in any building, no matter what business you are in. For retailers, the steady flow of traffic accelerates the process. Not to mention, the retail world is constantly changing, and to thrive you have to adapt to keep up.

With any renovation project, it's natural to look for excuses and put it off to the last possible moment. Sometimes it is because we have other priorities. In many cases, however, owner-operators put off renovations due to the expense, effort and inconvenience it may cause.

The trouble is that delaying a much-needed renovation due to the perceived expense can lead to even greater lost opportunity costs if you are losing customers and sales as a result. That is why it is important to view renovations (or regenerations) as a necessary investment in the ongoing success of your business.

So how do you know when it's time to renovate? Here are three sure signs to guide you…

1. Your Facility has reached its "End of Life"

Nothing lasts forever. When things start to crumble, break down or fall apart it is critical to address these issues without delay. A building in state of disrepair is the surest way to scare off customers – and attract unwanted attention from inspectors who could have your business fined or shut down without notice if they deem there is a concern for public safety. Whether it is structural or cosmetic damage, it still creates a sense of unease and mistrust among customers. It leaves the impression that you don't care – or worse – your facility unsafe.

Other times, regulations may determine it is time to replace or upgrade a piece of key infrastructure (such as underground fuel storage). The old-style steel storage tanks have a lifespan of 20-25 years. The industry has moved away from steel to longer lasting double-walled fiberglass tanks. If you still have single walled steel storage tanks it is likely time to invest in this newer, safer, longer lasting solutions.

The lifespan of your building, equipment and fixtures will depend on the quality of the original construction and materials used and actual ongoing maintenance. Here is a valuable piece of advice: when doing your renovation, consider products and materials that offer a longer lifespan so you don't have to redo this whole exercise in just a few years!

2. Your needs (or customer expectations) have changed

The most successful business owners are like hawks when it comes to monitoring their business: continually evaluating the competitive landscape, assessing shortcomings and identifying opportunities to improve profitability.

The best renovations (the ones that offer the highest return of investment) are often the result of careful observation.

Fuelling line-ups in my forecourt are getting longer: perhaps it is time to add more pumps? Fewer customers are using my car wash since the new one opened down the street: maybe I need to modernize my equipment. My lunch traffic is down: do I need to take my hot food and beverage offering to the next level?

A big part of being observant is to monitor what the competitors are doing, to stay on top of merchandizing and design trends, and to keep on top of technologies you can introduce to improve the customer experience, and enhance the efficiency of your team.

Also, be mindful of the changing demographics around you. Is the population growing? Are new homes being built? Are the young children that once made up the community now becoming teens – and how will their buying patterns change?

3. It is time for a refresh

Let's face it, styles and tastes change. What was sleek, modern and cool ten years ago can look decidedly "uncool", out of date and just plain worn-out today.

As the owner, it can sometimes be hard to see when your store is behind the times. Or more accurately… hard to admit!

Again, be proactive and keep your eyes and ears open. Are finishes beginning to wear or fade? Are your competitors updating the look, feel and offerings in their stores? Don't be afraid to ask customers their opinions.

Get Reno Ready

If you checked off any of the three reasons above: take a deep breath and tell yourself, "I can do this! It will make my business better and stronger."

A great place to start is to seek the services of a professional design and engineering firm that has experience in the industry. They can help you assess your needs and provide a solution that works with your business objectives and your budget. Plus, they will likely have existing relationships with reputable equipment, service and design suppliers – which will save you from having to do the legwork yourself.

A good project manager can keep your project on track and schedule construction to minimize disruptions. You may be surprised to learn that in many cases, c-stores can be renovated without closing their doors for a single day. Even fuelling and carwash renovations can be planned to minimize closures.

If you want to do some initial sleuthing yourself, attend one of the many industry tradeshows showcasing equipment and service suppliers. Read trade publications and visit retail design showrooms.

One final word of encouragement….

While a renovation will refresh your space and re-engage customers, it offers the additional benefit of re-energizing you and your staff. After all, who isn't inspired by the opportunity to be part of something new and exciting!



To learn more from CTM Design Services Ltd, visit: 
https://www.ctmdesign.ca/three-signs-time-renovate-gas-bar-c-store-car-wash/?utm_campaign=CARWACS%20Calgary%202018&utm_source=ppc