Topline: COVID-19's impact on food and consumer goods manufacturers
FCPC members report an increase in demand and production in response to COVID-19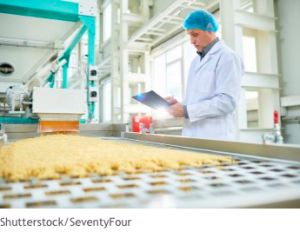 The spread of  COVID-19 in Canada has triggered panic-buying and hoarding, and food and consumer goods manufacturers are working to keep pace.

According to a survey of its members, Food & Consumer Products of Canada (FCPC) says orders were at all time highs in the last two weeks of March.

In fact, members reported a 500% increase in demand during that time. And, 80% of those surveyed said they had increased production.

Conducted by: FCPC conducted the survey of its members to "provide critical insight into business impacts and responses related to the ongoing COVID-19 pandemic."

Key findings:



80% of FCPC members reported normal or manageable pressure on warehouse and freight capacity.


75% of members are confident in the supply of raw materials for 2-to-5-plus months, if current trends continue. (Five per cent project possible supply issues within one month; 20% don't expect any issues at any time, even with current trends.)




70% of members have focused production on their most in-demand products. These include: paper products, canned goods, rice, pasta, disinfectants/ household cleaning and baby food.




95% of members said they are receiving adequate guidance from public health authorities



"It appears likely the COVID-19 pandemic will entail a prolonged period of uncertainty for Canadian businesses and consumers," said FCPC president and CEO Michael Graydon in a press release. "Quantifying the profound impacts of COVID-19 on our production, supplies, and workplaces is critical to making smart preparations for continuing the smoothest possible operations to make the food, cleaning, household and health products Canadians need."

Originally published at Canadian Grocer.