Would you like gum with that?
Boost impulse purchases with a proactive approach to gum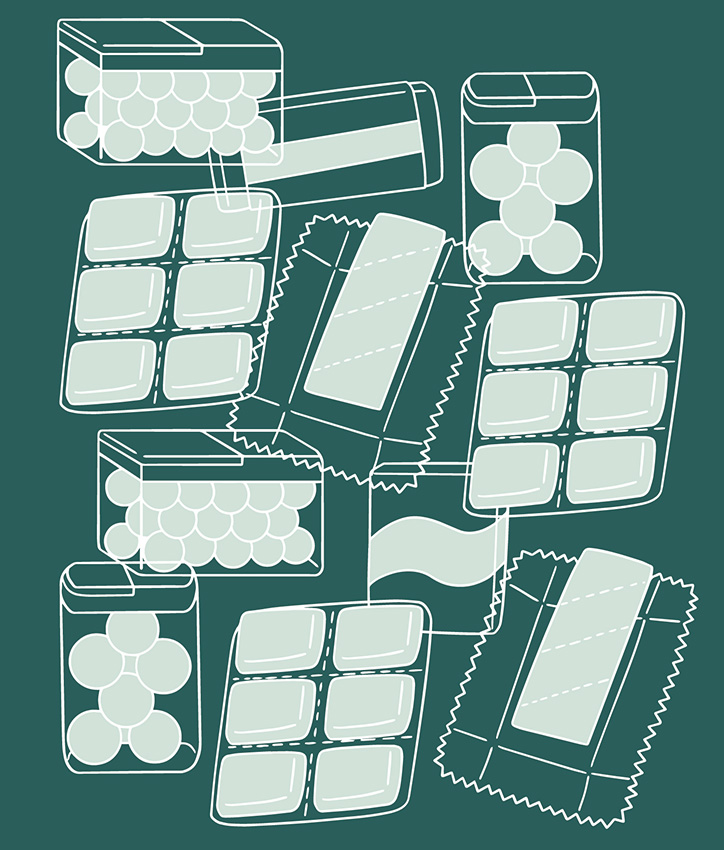 The way consumers shop the convenience channel is the same way they shop the gum category: impulsively. That's great news for retailers who understand how to harness those in-store impulses and turn them into purchases.

Dane Lindenberg, whose family owns Jiffy Food and Video in Brandon, MB, says the impulsive nature of the gum category helps to build basket size in their store. Although gum only represents a small fraction of overall sales, it's a category that's been growing in the past 12 months, he says.

According to Wrigley, this trend is happening in stores all across Canada. "The overall gum category in Canada has experienced recent periods of growth that are encouraging," says John Gladiator, VP sales, Wrigley. But retailers have to be proactive about how they manage and promote this category if they want to drive transactions. 

First, draw attention to the category

"Gum is definitely an impulsive category, and we do everything we can to ensure the customer sees the product when they're in the store," says Lindenberg.

That's why they merchandise gum in a high profile location along with chocolate bars, so it's one of the first things they see when they enter the store. They also make room for counter-top displays next to the register. This provides an important opportunity for staff members to engage in conversation with customers about adding a pack of gum to their purchase.

"When displayed in the highly impulsive front-end space, gum performs well amongst the offerings at the front end," says Gladiator, adding that top SKUs should be placed in core positions within the section. Secondary displays containing top-selling SKUs should be placed in impulsive and disruptive areas of the store to engage the consumer.

Next, take care of the core

Although new flavours and formats can be important for driving impulse purchases, keeping the category fully stocked with proven favourites is just as important. "As far as our overall sales are concerned, most of our gum sales continue to be driven by mint flavors such as spearmint and peppermint," says Lindenberg.

In fact, according to the November 25, 2015 Nielsen MarketTrack, the top 6 brands account for 91% of gum sales in the national convenience and gas channel, with Excel making up one-third of the category share. The channel is nearly flat versus the prior year but remains important for driving impulse sales.

"Strong brands lend themselves well to in-store promotional activity, driving increased conversion at retail. Excel has been a primary brand offered in promotional partnerships with hot drinks or other food items in the convenience channel," says Gladiator. Consider setting up a gum display near your coffee station or by your foodservice counter.

Don't forget to look to what's new

New flavours and formats, such as bottles, work to pique curiosity among consumers. "If a customer is at the register and sees a new product, they're usually curious enough to make that initial purchase and try it," says Lindenberg.

"In an effort to attract young consumers into the category, and ignite excitement with gum chewers, recent innovations have come in the fruit offering," says Gladiator, adding that this includes innovations within the Juicy Fruit and Hubba Bubba brands.

Due to the category's highly impulsive nature, many gum manufacturers invest in consumer-relevant promotions throughout the year, providing opportunities for leading brands to be prominently displayed in store. Seek out and display these consumer promotions in your store and you'll be well on your way to keeping the category relevant and top of mind for your customers. 

Quick tips:

Focus on the core. Keep the top-selling gum SKUs fully stocked and merchandised near the cash where they'll get noticed.

Showcase innovation. Once the top sellers are represented, branch out with the flavour and format innovation you think your customers will want to try.

Make room for promotions. Consumer promotions attract attention and create excitement, so be sure to make room for them whenever possible.

Train your staff. Upselling works, especially in an impulsive category like gum, so encourage your employees to ask customers if they'd like to add gum to their purchase or try a new flavour.