Younger consumers prefer c-stores to quench thirst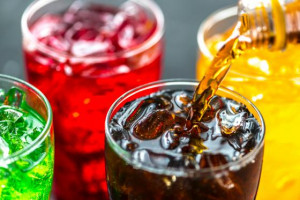 Younger consumers are feeding their beverage cravings at gas stations rather than supermarkets and drugstores, according to Boston-based GasBuddy's 2019 C-Store Beverage Study.
According to the study, 51% surveyed said they purchase a beverage at a gas station C-store at least once a week, 20% of which do so daily. Convenience stores are the destination of choice for 165 million U.S. customers each day, resulting in $242 billion of in-store sales in 2018. The GasBuddy study confirmed that packaged beverages — which includes carbonated soft drinks, energy drinks, water, sports drinks, juices and teas — are impulse buys: 65% said their beverage purchases are typically unplanned before getting to the store.
"Today's consumers—especially millennials—are buying more food on-the-go, including snacks, drinks and prepared meals," said Frank Beard, convenience retail analyst at GasBuddy. "Efficiency is paramount in today's society, and convenience stores are providing the desired ease and choice of options for an evolving customer. C-stores are also responding to a growing desire for healthier options."
Additionally, the study revealed that younger consumers, aged 18-29, prefer C-stores over drug and grocery stores, are the least brand loyal, and most easily influenced by coupons/discounts. The survey also revealed how greatly product preferences vary between generations. Water is the No. 1 beverage product purchased at a gas station C-store by 18-29 year-olds, while carbonated soft drinks topped the list for the 30-44 and 45-60 age group.

To read the GasBuddy survey, click here.