Is 2019 the year convenience stores get healthy?
Or just high on cannabis?
by Will Ashworth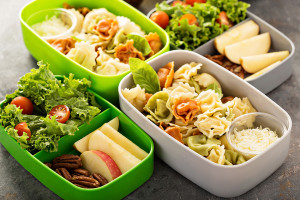 Fact: retail is changing dramatically, requiring operators to be nimbler than they've ever been. Are convenience stores up to the challenge? What's the formula for success?

Does health = wealth?

People all over are trying to live healthier lives, but that's not always easy when you're on the go, 24/7.

As we look to the year ahead, it's easy to suggest that healthy alternatives will play a major role in the success of convenience stores coast to coast in 2019.

Witness the dramatic rise of non-meat lifestyles. How can you tell the vegetarian and vegan lifestyle has gone mainstream? Here's a good indicator: A&W's Beyond Meat meat-free burger sold out by mid-August after just six weeks in the Canadian market.

"The shortage of our Beyond Meat Burger was due to its immense popularity," said A&W CEO Susan Senecal in a September email to the Vancouver Courier. "We are ecstatic that Canadians love the burger as much as we do and are thrilled it will be back for good."

The desire for healthier alternatives is being driven to a great extent by the burgeoning Millennials and the group just behind them, the Gen Zers.

What do Millennials and Gen Zers want?

These two groups account for 64% of the world's population. In Canada alone, says Statistics Canada, the Millennials represent 27.1% of the population, or 10.1 million people. You win them over and the world is your oyster.

Easier said than done. Millennials are especially difficult to pin down because they have very high expectations.

Ottawa-based Millennial expert, David Coletto, CEO of Abacus Data and himself a Millennial, is the business of pinpointing what motivates younger consumers.

"I've been saying to the convenience store audience for a while that tobacco, gas and even lottery-ticket demand is on the decline," Coletto says. "Foot traffic is slowing. So many categories are reduced."

What Millennials want from convenience stores is a group of products that you can't get elsewhere right away. Consumers ask themselves, "Why should I step in your store?"

Coletto believes successful convenience stores deliver a differentiated offering from other food and beverage retailers such as grocery stores, in that they are often open 24 hours, setting themselves apart by providing an on-demand, customized shopping experience.

Transforming business

Across the retail landscape, whether you run a convenience store or some other type of retail operation, digital innovations such as mobile ordering are taking hold.

Starbucks' U.S. stores generate 13% of their transactions from mobile ordering, and its usage is accelerating; mobile ordering has become a key growth driver for the company.

2019 will be a year of trials and tribulation for convenience stores as they find their way in a grab-and-go, on-demand world. Technology is a big part of the innovation taking place, but ultimately it is the products and services available within those four walls that will drive sales higher.

Here are some other top trends to keep on your radar screen in 2019:



Kombucha, coffee, and energy drinks



Convenience store customers are looking for products that are both convenient and provide some functional benefit. Three that will continue to see growth in 2019 are ready-to-drink coffee, Kombucha, and sports and energy drinks. "In convenience stores there has been an expansion of shelf space devoted to RTD coffee recently," said Matthew Barry, senior beverages analyst at Euromonitor International. "One big cause has been the popularity of cold brews and the other has been major investment from the big players who see a great deal of potential in this category."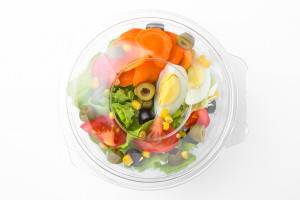 Although people are pressed for time, convenience store customers will continue to seek out healthier alternatives to hot dogs and nachos.

"As consumers have reported feeling more pressed for time in recent years, eating on-the-go has increased in popularity," Bob Hoyler, Euromonitor research analyst, said in an email. "As a result, convenience stores that boost their assortment of hot and prepared food options would be well-placed to capitalize on this trend."



Couche-Tard on the acquisition trail



Alimentation Couche-Tard management has said it is building a management team in Asia to grow there. While U.S. acquisitions could happen in 2019, selling prices in that country are high. Here in Canada, look for the continued rebranding of stores as Circle Ks.

"I'd say that based on public management commentary, they're currently hunting for assets in Asia," Robin Speziale, the author of the National Bestseller, Market Masters, said in an email.

"However, what I'm mostly concerned about is management's vision to adapt to, and grow along with disruption, namely electric and self-driving vehicles. Transportation can impact consumer behaviour with traffic to their gas stations. Further, our increasingly 'on-demand' economy means more consumers buy online and have things delivered to them. We're seeing this with fast food (e.g. Uber Eats). And we might see this with small purchases too, like chocolate bars, and drinks soon."



Automated convenience stores



Amazon Go will continue to open automated, cashierless convenience stores outside its home market of Seattle. The use of technology such as scanners, cameras, and a checkout app allows customers to get in and get out without waiting in line. [4]

"The high cost of living in major cities combined with the high cost of rent has made it necessary for convenience store operators to reduce staff counts [to make the economics work]," said Retail Insider editor Craig Patterson.

I'm not sure we'll see automated convenience stores here in Canada in 2019, but it's definitely a trend to follow in the year ahead.



Next-generation vending machines



Another trend picking up steam south of the border is next-generation vending machines.

Two of the more exciting offerings: PharmaBox, an automated vending machine that holds 120 pharmacy over-the-counter pharmacy products, and Applestone Meat Co., a vending machine offering fresh cuts of meat. Open 24/7, customers craving a little homemade BBQ now have a middle-of-the-night option available to them.

"We're not in the 1950s anymore, where everyone works 9 to 5 and eats at the same time every night," Applestone founder Joshua Applestone recently told Bloomberg.


Legalized cannabis is upon us creating a feeding frenzy in provinces like Ontario where the provincial government reversed its plan to sell marijuana in government-run stores and is instead moving to a private retail model.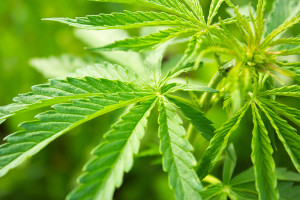 That could be good news for convenience-store operators like Alimentation Couche-Tard, which has a large number of Ontario locations to service its customers.

"We have the ability to sell this product while meeting all government requirements (and) we can train our staff on verifying the identity of all consumers, regardless of their age," Couche-Tard founder and Executive Chairman Alain Bouchard said at the company's 2017 annual meeting.

The only problem for convenience stores in Ontario is whether the government will allow cannabis stores-within-a-store or insist they be entirely separate.

Either way, 2019 is going to be the year cannabis retail comes alive.