07/30/2019
5 in-store technologies to drive sales and improve customer experience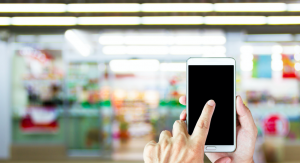 It's hard these days to keep up with the speed at which technologies are developed. In fact, it can be downright mind-boggling. And for smaller independent retailers with fewer resources to draw from than their larger competitors, understanding which technological solutions to invest in can be daunting.

Retailers are seeking out any advantages in a time of unprecedented retail competition. In-store technologies that help retailers create more engaging and positive retail experiences with convenience and speed are essential. 



Update your router.

Speed matters in a world that's not only moving fast, but also accelerating. Routers are now required to work harder. With smartphones, tablet computers, Internet-enabled store equipment and more all competing for the same Internet connection, the router must work harder than ever before. If you're not getting the Internet speed you expect, it could be due to your wireless router. Even if you upgrade your Internet plan to a higher speed tier, you might not enjoy a faster Internet connection until you update your wireless router. And, make sure the router features the latest firmware.



Consider context

. It's no longer only about the screen, device, platform or the physical store. Does your business's mobile experience match where it's being used? I.e. on the bus, watching TV, at the coffee shop or in your store? A tiny version of your website that's unreadable on a smartphone screen is totally unacceptable. Make sure your online marketing activities and website adapt to the size of screen that it's being viewed on. Responsive web design is mobile-friendly, helping increase visibility on search engines, which can mean more visitors to your website. More traffic results in better lead generation, added conversions and increased sales—three big reasons why you need a responsive web design.



Get your Google on.

  The increased visibility that Google has placed around Google Local listing results on mobile means that Google My Business is essential for local SEO. It's free to set up and will enable you to appear in local search results for enquiries specific to your products or services. Keep your business listing information up-to-date: Change your address, hours, contact info and photos to help potential customers find you and learn more about your business. Encourage customers to leave reviews, which can help your search ranking. If you haven't already, add or claim your business, then verify your business listing so it's eligible to appear on maps, search and other Google services.



Tap free research services.

Uncover the latest marketing research and digital trends with data reports and articles from Think with Google. Use Diagnostic Tools & Industry Benchmarks to measure your brand's site and campaign performance, and then get tips on improving key metrics. Use Culture & Trends to find out what your potential customers are engaging with and searching for. See what's trending in your category or market. Use Competitive Analysis to see how you stack up against the competition. Find opportunities to differentiate your brand, product or service. Use Consumer Insights to explore real-time data to glean insights about consumer research, shopping and purchase behaviours. Make more strategic decisions about your marketing campaigns and ad spending. Use Google Ads Keyword Planner to choose the right keywords. The keyword research tool will help you find the keywords that are most relevant for your business.



Embrace email marketing.

Some say email marketing is dying or dead, but that's a myth: It remains the best way to engage. People still open emails. In modern business, email dominates marketing channels. If you're thinking about using this proven technique, my advice is to start harvesting email addresses. This is where you should consider using a CRM system like Constant Contact or Mailchimp to market prospects that have opted into receiving your email newsletters. Also, make sure to investigate and follow the requirements of CASL.




 

There's no question that, in the modern business landscape, a big part of your operations and marketing strategy is digital. Whether it's to better serve the customer; to enhance experiences for the customer to improve operational efficiencies; or to exploit previously unseen opportunities, retailers are constantly seeking ways to leverage technologies that can help them drive traffic to their stores and loyalty among their customers.

 Gerry Spitzner helps retailers develop marketplace strategies to create, engage and keep customers for life. For more information about his approach, connect at [email protected]. 

Originally published in the July/August issue of Convenience Store News Canada.