Sponsored Content
7-Eleven launches new PS5 promo
7Rewards members can enter for a chance to win a gaming console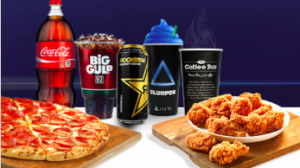 7-Eleven Canada has unveiled a new 7Rewards For The Win PS5™ Contest, where customers over 13 years of age in British Columbia, Alberta, Saskatchewan, Manitoba and Ontario have a chance to win a PlayStation5 console.

"The gaming community is heavily represented in our customer demographic, so what better way to reward our loyal members for their everyday purchases than with the chance to win the highly sought after PS5 console," Norman Hower, VP and general manager of 7-Eleven Canada, said in a release. "We are happy to provide our customers with something exciting to look forward to this winter, especially while we all spend more time at home."

Through March 2, 2021, 7Rewards members can enter to win one of 200 available PlayStation prizes, with one grand prize winner being drawn every week for a PlayStation 5 console bundle.

To win the series of prizes, customers can download the 7Rewards app, and register for the 7Rewards program online or sign up for the program in-store at their local 7-Eleven. Once a member, customers can scan 7Rewards with any purchase when visiting a participating 7-Eleven location. Every scan is valid for one entry, with participating products (Coca-Cola 2L/1L/500ml, Rockstar 473ml energy drinks, Slurpee Frozen Beverages, 7-Eleven Hot Beverages, Pizza and Crispy Classic Chicken) earning five additional entries for more chances to win. Gamers can add even more bonus entries by playing 7Rewards' in-app AR game, Slurpee Rush, where they will receive up to five additional entries per day of playing.