Amazon Go expands foodservice offerings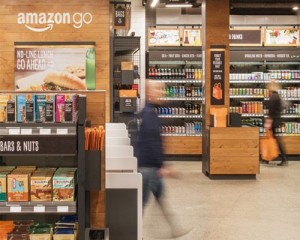 Amazon is to sell to hot food and espresso at select Amazon Go locations in the United States.

Its store in San Francisco's Financial District is closed for renovations, as the company prepares to expand its foodservice offering beyond grab-and-go options, according to The San Francisco Chronicle.

It appears Amazon is rolling out new offerings at other locations, too. One of its Chicago sites is also closed for renovations. According to its website: "This Amazon Go location will be temporarily closed for renovation. We'll be back with new features and flavors in the Spring."

Amazon Go operates 25 locations in major urban centres, including New York, Chicago, Seattle and San Francisco. Another is slated to open soon in Seattle.

When it introduced the concept, Amazon laid out ambitious plans, targeting 3,000 Amazon Go convenience stores by 2021.