C-stores meet consumers' needs during pandemic: CICC survey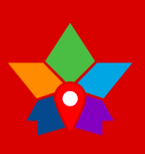 The majority of Canadian consumers believe the convenience industry has stepped up to support communities and front-line workers during the COVID-19 crisis, according to a new survey from the Convenience Industry Council of Canada.
The CICC conducted a survey through Abacus Data of 2,280 Canadians across the country to gauge their opinions on the convenience sector and its handling of the ongoing COVID-19 crisis.


"One of the things we were tying to ascertain is how people's habits changed. Not surprisingly there has been a decline in the frequency and generally going to a c-store," says CICC president and CEO Anne Kothawala. "The other thing we wanted to find out is what people's impressions are in terms of how c-stores are stepping up to support the community and front-line workers. There is a lot that has been done, but as an industry we don't tout our own horn very much. Nonetheless, it was clear based on the results a vast majority of people feel that we are doing a good job."


While the data is fresh out of the field and the CICC is still conducting analysis, here are some highlights.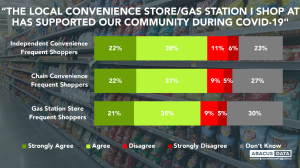 A majority of convenience store customers (between 56% and 60% depending on the type of convenience store) believe that the sector has stepped up to support their community during these challenging times. These beliefs are held most strongly in Atlantic Canada and in Quebec.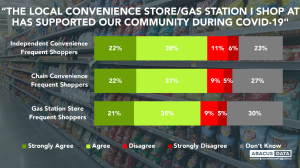 A majority of customers (between 59% and 62%) believe that the convenience industry has also been providing much needed support for front-line workers, including convenience store employees as well as other workers in essential services like health care. These beliefs are held most strongly in Atlantic Canada and in Alberta.

In its analysis, CICC observed: "What is truly interesting is that our customers opinions of our performance during the COVID crisis, and their willingness to continue visiting our retail locations holds extremely steady across all demographics including regional variations, age, gender, income, and education levels."


Kothawala says the goal was to get a better sense of if and why consumers were opting to shop at convenience stores?


While senior consumers were not major c-store shoppers (this makes sense, as people over 60 were advised to stay home and avoid shopping as much as possible), data shows that, overall, consumers very much rely on convenience stores. The primary reasons customers continue to support the sector include:


Convenient location and hours


Ease of access to retail locations


Avoiding the longer lines seen at larger grocery retailers


Availability of items that that can't easily be purchased elsewhere, such as  lottery, tobacco and vaping products.




"We can be a very convenient and sometimes essential option for people," says Kothawala, pointing out that many people were turning to their local c-store for items, such as eggs and flour when the grocery stores were sold out.

The data reflects that consumers depend on convenience stores for a wide variety of items. "What this pandemic has shown us is at a time like this we should be allowing convenience stores to sell more products rather than restricting the products," says Kothawala, adding "It is then a good argument for us to go back to the Ontario government to say people are turning to c-stores for a whole range of products. And if we were allowed, for example, to sell beer and wine, that would have been one less stop for many consumers."

Overall, CICC analysis shows "it is extremely encouraging to see that Canadians have recognized the dedication the convenience sector and our staff have put in to serving our customers during these challenging times."