12/15/2019
Caffeinated energy drinks boost sales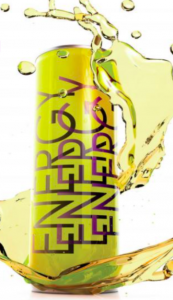 At just 2% to 3% of the market, energy drink sales represent a small but mighty segment of the Canadian beverage market. By 2022, annual sales in Canada are expected to reach US$604 million, according to Statista.com.  

Innovation and a thirsty public keen for something fast and convenient to provide a mental and physical boost are fuelling steady growth. More good news: Data indicates that 59% of all energy drink sales worldwide happen in convenience stores. That means ample opportunities to tap into the popularity of these caffeinated beverages enjoyed largely by young adults (ages 18 to 24). Coming on strong though are adults age 40+, a market segment that has seen a 279% increase in consumption over the past 10 years. From students to party-hearty types, to shift workers to weary parents, the demographics stretch across a broad spectrum.

"We're seeing, particularly in the last year and a half, a lot of new products hitting the market that can either be classified as caffeinated energy drinks, or beverages that just may have some additional caffeine in them," says Jim Goetz, president, Canadian Beverage Association. "The market has been quite rigorous in terms of the number of new entries on Canadian shelves."

 While the big players—Red Bull, Monster and Rockstar—dominate the energy drinks category, smaller regional companies have managed to grab a sliver of the market themselves. British Columbia's Beaver Buzz flaunt their Canuckness with flavours such as Saskatoon Berry. Based in Quebec, Guru has managed to crack the U.S. market with its organic versions made from botanical extracts to appeal to health-conscious buyers. Hamilton, Ont.-based Bomb Energy Drink has gone international, too, selling its citrus-infused formulation stateside and in the Dominican Republic.

The industry leaders aren't sitting on their laurels as competition heats up. Monster has introduced fresh flavours, like Mango Loco and has added Reign, a sporty energy drink with amino acids, electrolytes and CoQ10, to its lineup. It is also jumping on the tea (band)wagon with Monster Dragon Tea, a three-SKU selection featuring green tea, white tea and yerba mate. 

Meanwhile, Red Bull is charging forward with new tastes, too, with coconut berry, tropical fruits, blueberry and kiwi. Big brands will continue offering low-calorie or zero-sugar versions of their offerings. Exotic variations aside, Red Bull Classic, first introduced in 1987 in Austria, remains the No. 1 seller with almost $3 billion in U.S. sales alone. 

As Health Canada finalizes its regulations for caffeinated energy drinks, industry insiders foresee even more new companies and products coming with regulatory stability. In the temporary guidelines introduced a decade ago, the government capped caffeine content at 100 mg for small single-serve energy drinks (250 mL and less), like energy shots. Larger single-serve cans are limited to 180 mg. The new regulations are expected late in 2020.

Responsible marketing is a concern among companies selling in Canada. Members of the Canadian Beverage Association (CBA) voluntarily adhere to a code created for the energy drinks, outlining that these types of beverages should not be marketed to children from grades K-12. The organization is also working with Health Canada to talk about caffeine awareness as a whole, says Goetz, as opposed to a single category. 

Crystal ball gazers watching trends in the energy drink sector say we'll be seeing companies ride the wave of popularity around CBD and incorporate it into products. Expect also to see more crossover products, like caffeinated, fitness-focused beverages, more energy teas and coffees, formulations using naturally sourced sugar (like monk fruit) and caffeine with newcomer guayusa extract and the addition of stimulants like ginseng. 

And there's a possible game changer: U.S. retailers will be selling Coca-Cola Energy, the iconic brand's first entry into the sector, starting in January 2020. Canadian convenience stores may want to save a spot on their shelves for all the new products coming down the pipe.