03/17/2020
Canada, convenience and COVID-19
As Canadians work together to flatten the curve during the COVID-19 outbreak, the convenience industry is working to meet the needs of Canadians. After all, this is a business where working from home isn't an option and customers rely on their local c-store for basic supplies and more.

Across the country, some retailers, bars and restaurants are closing temporarily or reducing hours. The situation is fluid province to province and, as we discovered, from business to business, as c-stores balance meeting the needs of customers with protecting staff and public safety.





The Convenience Industry Council of Canada released a statement yesterday saying its members are committed to keep Canada's convenience stores up and running, as long as it is safe for owners, staff and customers.

"It is critical that consumers have access to basic necessities and our convenience store industry is committed to that," says Anne Kothawala, president and CEO of the CICC, adding the organization has a COVID-19 working group that is focused on sharing best practices such as increased sanitization procedures. "That includes all high-touch areas like checkouts and cooler doors. For their part, our distributors are also working around the clock to ensure shelves remain stocked."

CICC has developed a best practices document, which is posted on its website. Here is a link to the Federal Government's Economic Response Plan as it relates to small business operators.

As of March 20, nine provinces and the three territories have declared a state of emergency or public health emergency. In many cases, these provinces have explicitly identified convenience stores and gas stations as essential services.

On March 17, Ontario enacted a State of Emergency, closing restaurants (except take-out), bars and venues of 50 people or more. At the moment, convenience stores may stay open. Those that offer foodservice are closing dining areas and offer take-out only.

On March 19, Vic Fedeli announced the province moved to ensure trucks could deliver goods to stores day or night, without worrying about municipal noise by-laws.

On March 23, both Ontario and Quebec ordered the closing of all non-essential businesses.

In a statement, CICC told is members it "has been directly in touch with Premiers' and Ministers' offices and has been assured that the convenience and gas supply chain is an essential service."

Around 8 p.m., the Province released its list of essential businesses, including convenience stores.

"The OCSA continues to advocate to serve in every community and work with our members to continue the flow of goods to every town, city and village.  It is a privilege to be opened during these unknown times," said CEO Dave Bryans.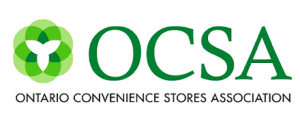 The Ontario Convenience Stores Association is calling on operators to rally in the face of the outbreak: "The convenience store channel must show leadership and disciplines on the cleanliness of our stores."

The association has created window signs that operators can print and post in store and at entrances. Link here.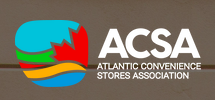 The Atlantic Convenience Stores Association reached out to its members March 17. "We have been invited to join a working group consisting of business associations in Nova Scotia and the Nova Scotia Department of Business. The purpose of the working group is to communicate concerns of small business to government and to be able to receive up-to-date briefings." The goal is to create similar groups in other Atlantic provinces.

In a statement, president Mike Hammond said: "Many business operations have been negatively impacted and we will be advocating on your behalf for assistance and relief from governments."

Independent operators take it day by day

Meanwhile, operators across the country are working hard to keep customers engaged and feeling confident about service levels.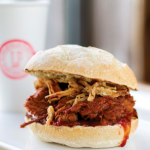 For instance, Leslieville Pumps in Toronto, which is famous for it's barbeque, has "increased the amount of time that staff are sanitizing" and is even offering to run orders out to people's cars. Many other small stores and restaurants in its east-end neighbourhood have already closed.

PopBox Market in Toronto's west end is open (as of publishing), but reducing hours: "Our suppliers are still operating and the food supply will continue to be replenished."



Meanwhile, outside the city, Alcona Esso in Innisfil, Ont. told followers on Twitter: "Don't worry, we will remain open." Staff are shown wearing latex gloves to help guard against the spread of germs.

In the face of the outbreak and social isolation, independent retailers, like many small business owners across the country, are making difficult decisions.

On March 17, Enniskillen General Store, which operates four locations in Ontario, had closed its Port Perry store and two more closures were the in the works: "We have made the very painful decision to sell our milk, eggs, & packaged ice cream today & then we will close our Oshawa & Bowmanville locations. Our main Enniskillen will stay open as a way to serve our community up there. We will not be scooping any individual ice creams."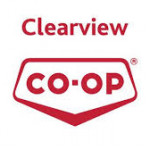 Clearview Co-op in Alberta has a dedicated Coronavirus Info page on its website. As a precaution, its South Junction Co-op will close its dining area and provide take out only beginning March 18th.

In Saskatchewan, Humboldt Co-op announced its Humboldt and Lanigan Food Stores will open one hour early to accommodate seniors and others who are compromised due to health conditions.

Most retailers are closed self-serve food bars.

What are the chains doing?

Larger chains are also closely watching the situation and acting accordingly.

On its website, Rabba Fine Foods said: "Rabba Fine Foods is always open 24/7 to serve you, no matter what. We are well stocked with all items including dairy, bakery, fresh produce, health and wellness products and toiletries."

In a statement, the company explained: "Our stores employ certified food handlers who are taking precautions to ensure we sanitize and limit risks, based on Government Guidelines."

On March 23, the company announced it was installing checkout barriers at all 34 of it stores.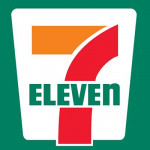 Meanwhile, Norman Hower, VP & GM, 7-Eleven Canada, which operates 636 stores across the country, said in a statement the company has "enhanced our standards and procedures for hygiene, hand washing, sanitation, food handling and preparation in stores, and increased the frequency of cleaning high-touch surfaces. We are in communication with federal and provincial health agencies and officials. We are reviewing updates from the World Health Organization; and we are sharing guidelines from the Public Health Agency of Canada with stores."

In addition, 7-Eleven is:



Alerting employees to the importance of staying home if individuals have any symptoms of the COVID-19 illness or if they feel sick.


Displaying hygiene posters in high-traffic areas in stores.


Temporarily discontinuing the use of personal cups for hot and cold dispensed beverages.


Working with vendors and suppliers to stock stores with high demand, essential products and making them easy for you to find.


Demonstrating to you and the communities we serve that we are here to provide quality products at fair and honest prices.



The c-store operator is asking customers to only shop if they are feeling well, pointing out that it now offers delivery to more than 11 million Canadians through the UBER Eats and Foodora delivery apps.

"We're committed to providing you with what you want, when and where you want it. We've been a leader in the convenience industry in Canada for 51 years, and we'll keep working hard every day to earn your trust and your business," said Hower.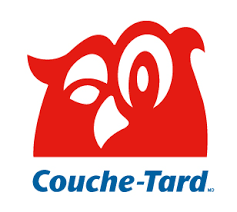 In a call with analysts on March 18, Alimentation Couche-Tard CEO Brian Hannasch said the retailer's experience positions it well to meet the challenges from COVID-19: "When we've experienced these types of situations in the past, if you think about hurricanes, floods, etc., our industry has played a key role in helping our communities get through these situations, and we'll attempt to do the same here.''

He notes there is higher demand for some items such as water, tobacco products and (in some areas) beer, as customers stock up, but no material issues with its supply chain.

The Quebec-based company said it has contingency plans if stores are forced to close, reduce hours or face labour shortages.

"So right now, we expect to remain open. However, we do have plans where we've identified sites that we would close and transfer employees to make sure that we keep our most strategic sites open in the event of running short of available team members,'' he said. "One of the benefits of being global is we're able to share information and best practises and learnings across our business units and apply the lessons we learn in Europe to our North American businesses."

READ: Hurricanes and floods have prepared Alimentation Couche-Tard for COVID-19.

On March 24, Couche-Tard announced via Twitter it was increasing pay by $2.50 an hour for all Canadian hourly employees.

As of publishing, Parkland had not responded to inquiries about how the companies are handling the situation at stores across Canada. However, we will update as information becomes available.

Safety measures and supplies

Across the country, many stores are no longer accepting cash, opting instead for debit and credit payments only to reduce hand-to-hand contact.

While all industry-related shows are cancelled, postponed or moving online, the industry is still robust and supplies are getting through to retailers.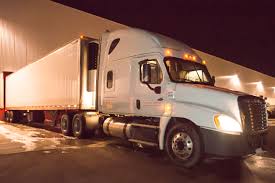 In a statement from CEO Pat Carey and president Dan Elrod, Wallace & Carey said it "has been preparing for this unfolding situation since it first began to develop and we are positioned to assist your company with the many unforeseen challenges you may face as a result of it."

The company has a continuity strategy in place designed to mitigate potential interruptions. "As circumstances change, we continue to adapt our protocols to address the safety of our people, our customers and others with whom we work. All of our distribution centers are open for business. If there is a possibility of any changes to the delivery of your orders we will notify you immediately; however at the moment there are no disruptions."

Efforts include:



We have assembled a Pandemic Response Team to ensure that all safety and health obstacles that could occur as a result of the virus are addressed swiftly.  This team is set up to meet daily and provide updated reports.


Our contractual and branch janitorial teams have heightened their cleaning protocols and frequency in all our distribution centers.


We have provided to all our distribution centers, up to date information on virus protection and prevention and it is posted on all our communications screens.


We have implemented enhanced protocols for our drivers to ensure their safety and our customer's safety.


We have suspended all non-essential travel for our company.


We have launched an online COVID-19 information center where teammates can send their questions and concerns to [email protected] and our project response team will send a response to them within 24 hours.



CN, which delivers goods by rail across the country, said that while it "continues to monitor and proactively respond to the developing COVID-19 pandemic…. there are no interruptions to our service caused by COVID-19 and we continue to operate very efficiently."

"Together we can keep the supply chain to Canada's consumers open and functioning effectively," says Kothawala, adding all stakeholders are closely monitoring updates from national and provincial health authorities to ensure that the industry responds to recommendations in a timely manner: "As this very challenging situation evolves, we will quickly adapt and share new learning on preventative measures that will ensure reliable and safe customer service."

CICC also reports is has received confirmation that governments are "focusing on regulations that are necessary to deal with COVID-19. Regulations pertaining to files such as vaping or consumer packaging are on hold."

Convenience Store News Canada will work to keep you up-to-date on industry-related news - follow our social media feeds. The Public Health Agency of Canada is the most reliable resource for information. You can visit the PHAC's website or follow on Twitter. Also, closely monitor provincial Ministry of Health sites for the latest directives. Links to provincial sites here.

 

RELATED READS:

5 ways to safeguard workers and customers


Ontario and Quebec order non-essential businesses to close

7-Eleven adding up to 20,000 new positions

Rabba installing glass barriers at checkout

OLG shares best practices for lottery sales during COVID-19 pandemic

C-stores deemed essential businesses in Ontario

How is your business responding to COVID-19?
Contact CSNC editor Michelle Warren at [email protected] or tag us on social media @CSNC_Octane