Cheers to non-alcoholic beer
Wherever your location and whatever the rules, alcohol-free beer is a fast-growing segment and an immediate gateway for all c-stores to get in the beer game



One of my earliest memories of consumer packaged goods was watching Toronto Maple Leaf hockey broadcasts in the late 1960s. In those days, television was in its infancy, and only half the game was shown live on TV.

During the startlingly few commercial breaks, there were innocent lifestyle ads for new cars, gasoline, and a product called Molson Export Ale—The BIG ale, in the BIG land. Eventually, I came to associate these commercials with the distinctive bottles of Export Ale my father had in our refrigerator. Hockey was Canadian, and beer was, by extension, the quintessential Canadian way to imbibe. 

Beer in Canada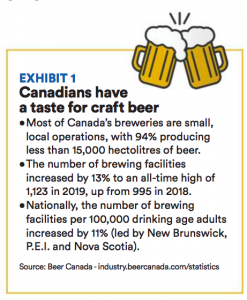 According to industry group Beer Canada, in 2019, Canadians of legal drinking age consumed on average 71 litres of beer, a decline of 5% from 2018. Provincially, Newfoundland had the highest per capita consumption at 87 litres of beer, followed by Quebec with 81 and P.E.I with 77 litres. Ontario had the lowest per capita consumption of all provinces at 66 litres. 

The overall trend on per capita beer consumption in Canada over the last 20 years has been down, while other types of alcoholic beverages have seen some growth. At the same time, within the beer segment, the number of brewers has grown exponentially as consumers have migrated to a diverse range of domestic craft and premium offerings.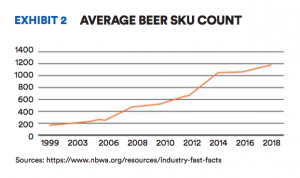 The emergence of non-alcoholic beer

Back in 2014, global new product research company Mintel reported the emergence of a "new wave of higher quality non-alcoholic beer in Germany."

Mintel associate director Jonny Forsyth predicted,  "Non-alcoholic beer (NAB) has huge long-term sales potential, both in Muslim-dominated regions and health-conscious but beer-loving Western markets. This is an area of innovation which all major brewers should be focusing on."

In the last two years, this trend has manifested itself in the launch of new 0% versions of key brands by Budweiser, Labatt's, Heineken, Molson Coors, Carlsberg, Peroni and Erdinger, as well as Canadian craft brewers like Partake Brewing and Le Bockale. AB InBev, the world's largest brewer, anticipates that no/low alcohol beer will represent 20% of its sales by 2025.

Size of the prize 

According to Euromonitor International, an international provider of strategic market research, volume consumption growth of low/no alcohol beer in Canada in each of the last three years has been more than four times higher than overall beer market growth.

The LCBO reports: "No/low alcoholic beer was introduced to the LCBO in the 2018/2019 fiscal year and has grown from five to 11 total SKUs… (and) sales have grown 88% compared to last year, while overall beer and ciders sales have grown 0.1%."

In British Columbia, the Liquor Distribution Branch (LDB) is responsible for the wholesale distribution and retail sale of beverage alcohol and cannabis. The LDB has the sole right to purchase beverage alcohol both within B.C. and from outside the province.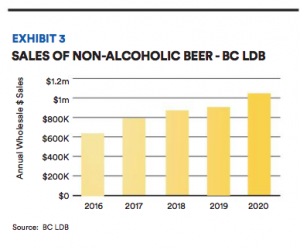 In its most recently completed fiscal year, LDB sold more than $1B dollars (wholesale value) of beer to on-license and off-license outlets. By volume, beer sales were down about -3.1% in B.C. By dollar value, the decline was -1.7%, reflecting growing consumer preference for premium & craft beer. Further, according to LDB data, over the last five years the value of shipments of alcohol-free beer to B.C. liquor stores, restaurants, and pubs increased, on average, double-digits per year. 

Non-alcoholic beer products accounted for only 1.2% of total beer sales in 2018, however the category grew in volume by more than 50% between 2013 and 2018, according to Beer Canada. 

While alcohol-free may as yet represent a small share of suds sales, it's already a million dollar piece of a multi-billion dollar pie. 

Get in the game

The number of retailers selling alcohol in the U.S. has been rising—up 20% over the last 10 years. In Canada, provincial regulations vary widely with respect to permitting convenience retailers to sell alcohol. In Ontario, 450 grocery stores may sell beer and cider. In addition, there are more than 250 designated LCBO Convenience Outlets. The government of Ontario suggests that it is currently working on its plan to continue expanding alcohol sales to more retail locations. 

In the meantime, non-alcoholic beer is an opportunity to take action. The Liquor Licence Act (LLA) says, "Beer means any beverage containing alcohol in excess of the prescribed amount obtained by the fermentation of an infusion or decoction of barley, malt and hops or of any similar products in drinkable water. The prescribed amount is 0.5 of 1% of alcohol by volume or 0.4 of 1% of alcohol by weight." A government spokesperson confirmed to CSNC that, as non-alcoholic beer does not fall within the definition of beer, it is not subject to the LLA and can be sold like any other beverage. 

Euromonitor International research indicates that more than 80% of no/low alcohol beer volume in Canada last year was sold "off-trade" to consumers via retail outlets. Wherever your location and whatever the rules, alcohol-free beer is an immediate gateway for all convenience operators to get in the beer game. 

Still not convinced? Well, beer and sports are still a thing. Heineken's alcohol-free brand 0.0% is the new official sponsor of the UEFA Europa Soccer League through to June 2024. The sponsorship recognizes the rapid growth and potential of the 0.0% brand. Heineken has said that it will be backed up by a new brand slogan, 'Now You Can'.

 


---
C-stores connect brewers and consumers around the globe

Carlsberg is making a big bet on alcohol-free beer and aims to offer alcohol-free beer products in all of its markets by 2022. 




   

Alcohol-free beers make up 3-5% of the global beer category




   

In Spain and Sweden, alcohol-free beer has a 12-13% share




   

In Japan, alcohol-free beer is above the global average, owning a nearly 4.5% share




   

The alcohol-free beer category is growing double-digit YOY in most European countries




In Singapore, Carlsberg recently introduced two new alcohol-free beer SKUs under the same banner. In order to drive consumer trial, Carlsberg allowed consumers to add samples of the new products to their online shopping carts for $0.10. The Carlsberg alcohol-free beer launch placed product in convenience stores, supermarkets and on e-commerce sites.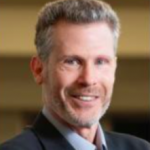 Darren Climans is a foodservice insights professional with close to 20 years' experience partnering with broadline distributors, CPG suppliers, and foodservice operators. His practice is to understand issue-based decisions by taking a data-driven approach to strategic decision making.