Coinless Mobile: Go mobile. Go unlimited. Stay simple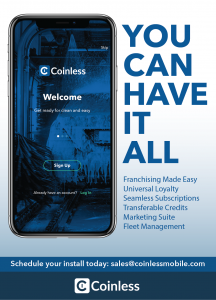 A mobile app with a wide variety of features? It sounds like a big project to implement across all of your store locations, right?
Wrong!
With Coinless Mobile we can seamlessly integrate your loyalty program, unlimited packages, marketing suite, and more across every one of your convenience store locations.
With a few small pieces of equipment, your wash can be looped into the app in just minutes via wifi.