Convenience U CARWACS: Mondelez bronze sponsorship
Mondelez Canada will help to connect the convenience industry as a Bronze Sponsor of The Convenience U CARWACS Show Toronto!

January 10, 2017 – The Convenience U CARWACS Show is pleased to announce Mondelez Canada's participation as a Bronze Sponsor for this year's Toronto Show!

The Convenience U CARWACS Show, taking place March 7-8 at the Toronto Congress Centre, is where the nation's convenience, gas and car wash professionals come together under one roof to meet and learn about industry trends, opportunities and innovation.

Mondelez Canada has universally recognized brands and is a Top 10 Canadian Food CPG company. Its portfolio includes brands across six categories, including cookies, crackers, gum, chocolate, cough and candy, made up of top brands such as Cadbury, Trident, HALLS and Maynards.

As a Bronze Sponsor, Mondelez helps to make the show's goal of connecting retailers with innovative opportunities a reality. Be sure to visit Mondelez on the trade show floor and learn about their exciting confectionery and snacking innovation available in 2017.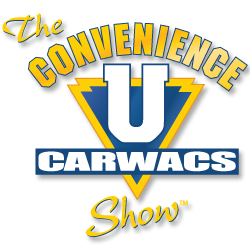 Stay connected with us daily via Twitter @ConvenienceU and join the conversation by using #ConvenienceU

For more information and to register for the event, visit ConvenienceU.ca

For information regarding exhibiting, call our Sales Office at 1.877.687.7321

For information regarding sponsorship, call David Wood at 1.877.687.7321 ext. 1018 or email [email protected]