08/12/2019
Couche-Tard closes cannabis retailer deal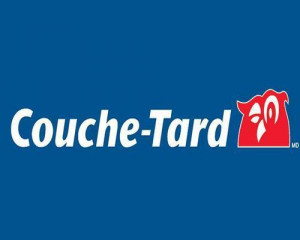 Alimentation Couche-Tard Inc. officially entered the cannabis retailing sector with the closing of its investment in Fire & Flower Holdings Corp., an independent cannabis retailer.

Based in Edmonton, Alberta, Fire & Flower Holdings Corp. operates or licenses 23 cannabis retail stores in Alberta, Saskatchewan and Ontario; a wholesale distribution division in Saskatchewan; and the HiFyre digital retail platform.

Last month, Couche-Tard announced it would make a strategic investment in Fire & Flower, providing the latter with additional capital to further accelerate its expansion strategy.

Key points of the deal include:



Couche-Tard invested approximately $26 million in the form of unsecured convertible debentures to obtain a 9.9% ownership interest in Fire & Flower on a fully diluted basis.


Couche-Tard has also been issued common share purchase warrants that, if exercised in full, would subsequently increase its ownership interest to 50.1 percent on a fully diluted basis.



Following the closing of the transaction, Fire & Flower appointed Jeremy Bergeron to the company's board of directors.

"Through this strategic investment, we reinforce our intention to become a key player in North America's cannabis industry," said Brian Hannasch, president and CEO of Couche-Tard. "We are excited to see what we can achieve together with Fire & Flower, as we further expand in Canada and look to leverage our presence in the United States and beyond."

Additionally, the common shares in the capital of Fire & Flower commenced trading on the Toronto Stock Exchange as of Aug. 7.

"Combining Couche-Tard's expertise in scaling retail stores with Fire & Flower's retail experience and proprietary Hifyre digital platform positions our company extremely well to capitalize on new cannabis markets as they emerge," commented Trevor Fencott, CEO, Fire & Flower.

Based in Laval, Couche-Tard's worldwide total network includes more than 16,000 convenience stores, which primarily operate under the Circle K banner.

Originally published at Convenience Store News.