Couche-Tard enters Asia with Hong Kong acquisition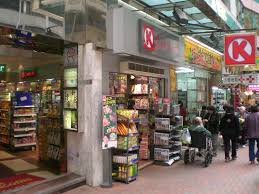 Alimentation Couche-Tard Inc. has entered into an agreement to acquire all the issued and outstanding shares, on a fully diluted basis, of Convenience Retail Asia (BVI) Limited (Circle K HK) for HK$2.79 billion, or approximately $360 million.

Circle K HK operates a network of Circle K-licensed convenience stores, with 340 company-operated sites in Hong Kong and 33 franchised sites in Macau.

In a statement, the Canadian store giant said: "This transaction represents a significant milestone for Couche–Tard as it provides the Company with a platform in Asia from which to launch its regional growth ambitions."

Circle K HK has the second largest market share in Hong Kong, one of the most economically developed markets in Asia and most densely populated regions in the world. For Couche-Tard, this represents "meaningful room to grow organically."

In addition, Circle K HK has a strong loyalty program, with approximately 1.6 million "OK Stamp It" members, as well as an established private label program. In addition Circle K has advanced merchandising, technology and supply chain capabilities.

Couche-Tard says it "expects to benefit from Circle K HK's experienced management team to gain access to further opportunities in the Asia-Pacific region, while also leveraging the team's insight and knowledge of the high-density urban retail format."

"I have followed Circle K Hong Kong's progress closely for decades and deeply admire its leadership team and retail expertise," said Alain Bouchard, founder and executive chairman of Couche-Tard's Board of Directors. "I look forward to welcoming their team members and stores into the Couche-Tard family and have no doubt that together we can reach millions more customers in Hong Kongand across Asia as we move forward in our journey to become the world's preferred destination for convenience and fuel."

Brian Hannasch, president and CEO of Couche-Tard, added: "Circle K Hong Kong is one of the best convenience store operators in Asia and will be an excellent fit within our company. We are excited to partner further with their highly advanced team in terms of innovation, loyalty, private label, retail execution and ability to grow market share. Upon closing of this transaction, Couche–Tard will reach a milestone in its strategic ambition of entering the high growth Asia–Pacific market with a first-rate management and operations team, which has the credibility, experience and capabilities to support future expansion in the region."

Victor Fung, chairman of CRA, called it a win-win for both companies: "Our investors will gain from a good return on their investment and Couche-Tard will benefit from a first-class organization of dedicated and loyal team members who have contributed to the success of Circle K in Hong Kong."



Under the terms of the agreement, Couche-Tard will acquire Circle K HK on a cash-free and debt–free basis. The final purchase price will be subject to working capital and other balance sheet adjustments. The transaction is expected to close by December 31, 2020 and will be subject to usual closing conditions.