07/06/2020
Fire & Flower co-locates cannabis stores with Circle K
[caption id="attachment_24888" align="alignright" width="300"]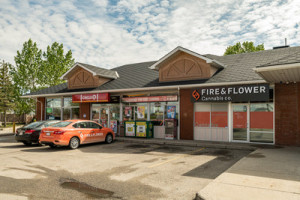 Fire & Flower / Circle K co-located cannabis stores[/caption]

Fire & Flower Holdings Corp. is opening two cannabis retail stores adjacent to Circle K locations in the province of Alberta.

In a release, Fire & Flower says it expects "to benefit from high traffic Circle K locations to deliver an unprecedented level of convenience to cannabis customers, maximizing the benefit of the Spark Perks program and Spark Fastlane online ordering services at conveniently located stores."

In July 2019, Couche-Tard announced it would make a strategic investment in Fire & Flower, providing the Canadian cannabis retailer with additional capital to further accelerate its expansion strategy. Couche-Tard invested approximately $26 million in the form of unsecured convertible debentures to obtain a 9.9% ownership interest in Fire & Flower on a fully diluted basis.

READ: Couche-Tard closes cannabis retailer deal

"Through this strategic investment, we reinforce our intention to become a key player in North America's cannabis industry," Brian Hannasch, president and CEO of Couche-Tard, said at the time. "We are excited to see what we can achieve together with Fire & Flower, as we further expand in Canada and look to leverage our presence in the United States and beyond."

At the time, Fire and Flower has 23 locations and today, with the new openings, it has 51 stores, mostly in Alberta, Saskatchewan and Manitoba, but also in Ontario and Yukon.

 

The two new stores in Calgary and Grande Prairie are the duo's first co-located retail stores, but they are looking at "additional opportunities to co-locate cannabis retail st



ores in the future."

The co-located stores will be owned and operated by Fire & Flower and, in accordance with applicable regulations, are officially separate from the adjacent Circle K stores.

The Grande Prairie store is opening this week and the Calgary store is to open the week of July 13, 2020.

"As we continue to build our relationship with Alimentation Couche-Tard, Fire & Flower is very pleased to be embarking on this initiative together," Trevor Fencott, CEO of Fire & Flower, said in a statement. "We believe that combining convenient pickup locations with digital engagement offered by the Hifyre platform and Spark Perks program presents our customers with a differentiated value proposition in an increasingly competitive cannabis retail market. This approach to innovation in omni-channel and convenience-oriented cannabis retail differentiates Fire & Flower and positions us well to capitalize on both domestic and international opportunities."

 

Through its strategic investment with Alimentation Couche-Tard Inc., Fire & Flower has set its sights on the global expansion as new cannabis markets emerge.