03/07/2023
Forecasting demand: A surge in ice cream sales left some c-store owners scratching their heads this winter
Experts share strategies for managing unexpected weather-driven purchasing patterns.
Image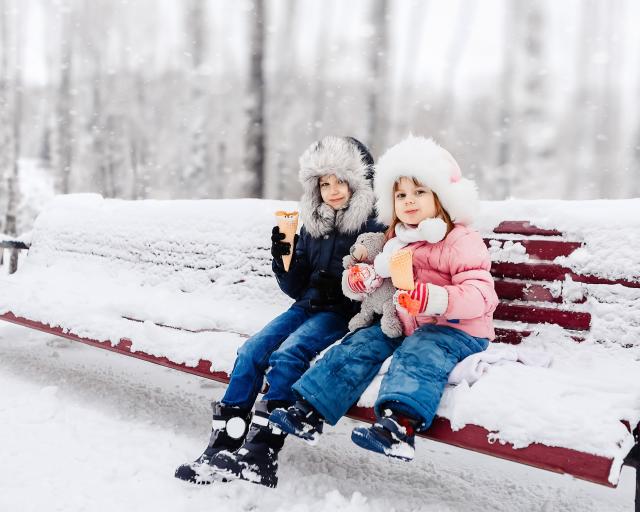 A sales spike of novelty ice cream in February?! It might be hard to believe, but c-stores in parts of Canada are seeing unseasonable movement of product categories owing to extreme weather swings. The southern region of Ontario, for instance, may have been hit by a late February winter blast. However, it felt like spring earlier in the month, when Toronto and Hamilton shattered records for balmy temperatures, with both cities topping 15C on Feb. 15.
Because of that extremely mild period of weather, Little Short Stop Stores "saw a bump this month in our ice cream sales," says Gerry Bes, general manager of the chain. Its 28 stores are located in and around the twin cities of Kitchener-Waterloo, where a record high was also set on Feb. 15 of 14.2C.
"Warmer weather in February and March does impact sales of typical summer items like ice cream, slush drinks and cold beverages," he notes.
On the flip side, rising mercury at this time of year can stop movement of winter products dead in their tracks.
For instance, sales of ice melt in the Greater Toronto Area plummeted year-over-year in February 2023 by 24%, according to an analysis by Berwyn, PA-based Planalytics, a global predictive demand analytics firm focused on weather.
Across the rest of Canada, the category was down 6%.
Clearly, weather can have a significant impact on retail sales. Evan Gold, executive vice-president, global partnerships and alliances at Planalytics, says "anywhere from 2% to 5% of a lot of businesses' top-line sales can be driven by the weather."
That could be 5% growth – or decline.
"The real kicker is when you look at individual product categories. Different weather is going to drive different purchasing at different times of the year for every category," notes Gold.
Meanwhile, Unilever Canada's ice cream novelty portfolio is "focused on driving growth throughout the seasons," says Rameez Gulam, the company's head of sales for ice cream in Canada. He adds that the focus is "on individual indulgence driven by super premium brands Magnum and Ben & Jerry's."
"C-stores that are season-ready all-year round have the best opportunity to meet consumer needs," says Gulam.
Demand forecasting is a part of getting "season-ready," whether winter, spring, summer or fall. C-stores, including Little Short Stop Stores, leverage historical sales data to calculate how much inventory to order.
"No winter weather and you are holding on to inventory for a year."