Fuel retail sites look to the future with product and service refinements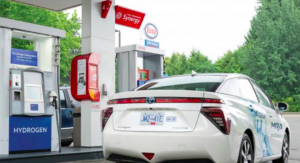 Innovation at Canada's fuel site forecourts has been top of mind for operators since the first gas station opened in Vancouver in 1907. Back then, electricity to power pumps and flameless canopy lighting was considered the latest big buzz. Today, forecourts have solar power systems, interactive media, alternative energy fuels and systems that use less energy than ever. Innovation at forecourts is on-going as operators seek out ways to improve profitability on low margin fuel sales, meet ever-changing consumer demands and deliver on societal needs such as climate change.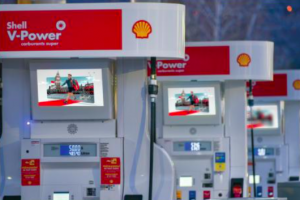 In Vancouver, Shell and Hydrogen Technology & Energy Corporation (HTEC) have built two hydrogen refuelling stations in the greater Vancouver area over the past couple of years in a move to reduce our carbon footprint. Now, 7-Eleven, alongside ESSO, will be offering hydrogen fueling at two sites of its own in the city, with a third coming to the Okanagan.

"The innovative hydrogen refuelling solutions we are building with HTEC continue to reduce our carbon footprint while meeting the evolving transportation needs of our customers," says Norman Hower, VP & general manager, 7-Eleven Canada.

Electric vehicles (EV) use has been ahead of hydrogen in equipment placement. Companies such as FLO (AddÉnergie), IVY (Ontario Power Generation and Hydro One), and Chargepoint are helping to grow the market through partnerships with key industry stakeholders. For example, FLO has inked a deal with Canadian Tire to offer EV charging at locations across the country. Chargepoint, a company with 115,000 chargers worldwide, just announced an agreement with Volvo Canada to provide fast charging for its XC40 customers. 

Pump talk

Pompe Media is a Quebec based company that is bringing new merchandising tools to the forecourt. Pompe Media puts news, weather and other content such as c-store specials and promotions in front of customers as they fill their gas tanks. Currently, Pompe Media is partnering with Sobey's and is present at 90 gas stations in Quebec. In addition, Pompe Media provides a new purchase experience inside the c-stores and is partnering with several hundred c-stores in Quebec including Circle K, Voisin, Bonisoir, and Beausoir.

According to Sylvain Béland, VP of development, Pompe Media, dispenser-top systems offer a 21.5-inch display screen that delivers content to motorists while they spend up to four minutes fueling. "The systems create the unexpected for the customer. They also create additional sales for operators who are telling us lottery purchases have increased by 15% to 20% thanks to the prompts from Pompe Media screens that get people into the store to buy merchandise." 

Pompe Media joins others such as Bennett Pump, Gilbarco Veeder Root and Wayne Dover with new content laden dispenser systems.

Bennett Pump has come together with Gas Pump TV to bring more messaging to the forecourt. Similar to Pompe Media devices, standalone screens on top of Bennett dispenser units deliver customized content to thousands of fuel sites in the U.S.  

At Gilbarco Veeder Root, they have created a powerful media package with Applause TV, a system that works with their Encore dispenser platform. Gilbarco has teamed with NewsBreak Media Networks, a company that creates unique programming for both fuel and convenience channels. The new on-demand product is available with Encore Experience, a system that enables operators to customize what appears on-screen at Encore dispensers. Fuel customers can choose among news, weather, sports and other content instead of watching a linear content loop at the dispenser.

The new DFS Anthem UX (user experience) platform on the Wayne Ovation fuel dispenser features a 27-inch colour touch display, loyalty abilities and marketing opportunities delivered by a Microsoft Azure cloud-based platform. The Anthem UX will launch in the fall of 2021. The system will deliver personalized experiences in content and targeted advertising, right at the pump. The innovative platform has multi-language capabilities that allow customers to interact with equipment in their language of choice. Returning customers are recognized and can be offered products based on their purchase history, purchase a wash or receive marketing and loyalty messages that drive in-store business. 

The Anthem UX platform is built to perform in the harshest outdoor environments. The display is designed to operate across wide temperature ranges and consists of toughened glass with four to five times the durability of regular glass, while still responding to gloved finger touches. Keyless locks give easy access to the dispenser for maintenance while protecting against unauthorized access. And, it accepts contactless payment options for gas purchases, including Apple Pay and other digital wallet tools to protect your customers and your business.

Reducing enviro footprint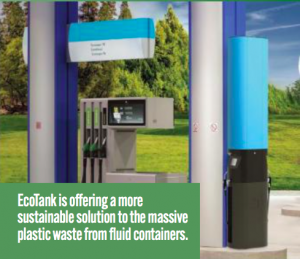 Canadians use a lot of windshield washer fluid. It is estimated we go through as much as 70 million jugs of the product each year. Now, EcoTank is offering a more sustainable solution to the massive plastic waste from fluid containers. 

EcoTank is a standalone dispenser that takes up just two square feet of forecourt space. Systems are low voltage and will be powered soon by individual solar panels. EcoTank uses gravity to pump windshield washer fluid to receptacles in cars.

According to Robbie Mair, president, EcoTank, they are piloting in the GTA and partnering with companies such as AirServe and UltraClear. He reports that the product got its start in the European Union, but EcoTank plans to manufacture in Canada.

Innovation in hand

Dispenser nozzles is another important area where constant innovation is key to success. For example, Husky, a leader in dispenser and fueling products and accessories for decades, has just released an upgraded three-quarter-inch nozzle exclusively through National Energy Equipment. "Canada became the first country to have this product rolled out nationwide," says Ray Dugan, Husky Corporation regional manager. He reports that the CXS model features a comfortable lever design that requires half of the squeeze pressure to control the nozzle. "It is the only widely used nozzle in North America that complies with disability requirements regarding hand manipulation of an object. This feature, combined with other upgrades including the tilt poppet and stream shaper, makes a great forecourt impression." 

OPW has not been quiet regarding new nozzle developments. OPW reports it has come out with new spout technology designed to enhance the fueling experience with a dripless gasoline nozzle. The new OPW 14E dripless spout is designed to keep gasoline from dripping on customers' hands, clothing, and vehicles, not to mention the ground. According to OPW, the CARB ECO OPW 14E utilizes a unique interlock system inside the bellows to activate the flow of fuel.

This article originally appeared in the January/February 2021 issue of OCTANE.